Taiko Drum Master fans unite! Today (2/4), Rayark's rhythm game DEEMO has been updated to version 4.0, and will be free to download on iOS for a limited time. This update adds the new "Taiko no Tatsujin" song pack to the both mobile and switch versions (DEEMO -Reborn-), letting fans relive old Taiko favorites in a new style.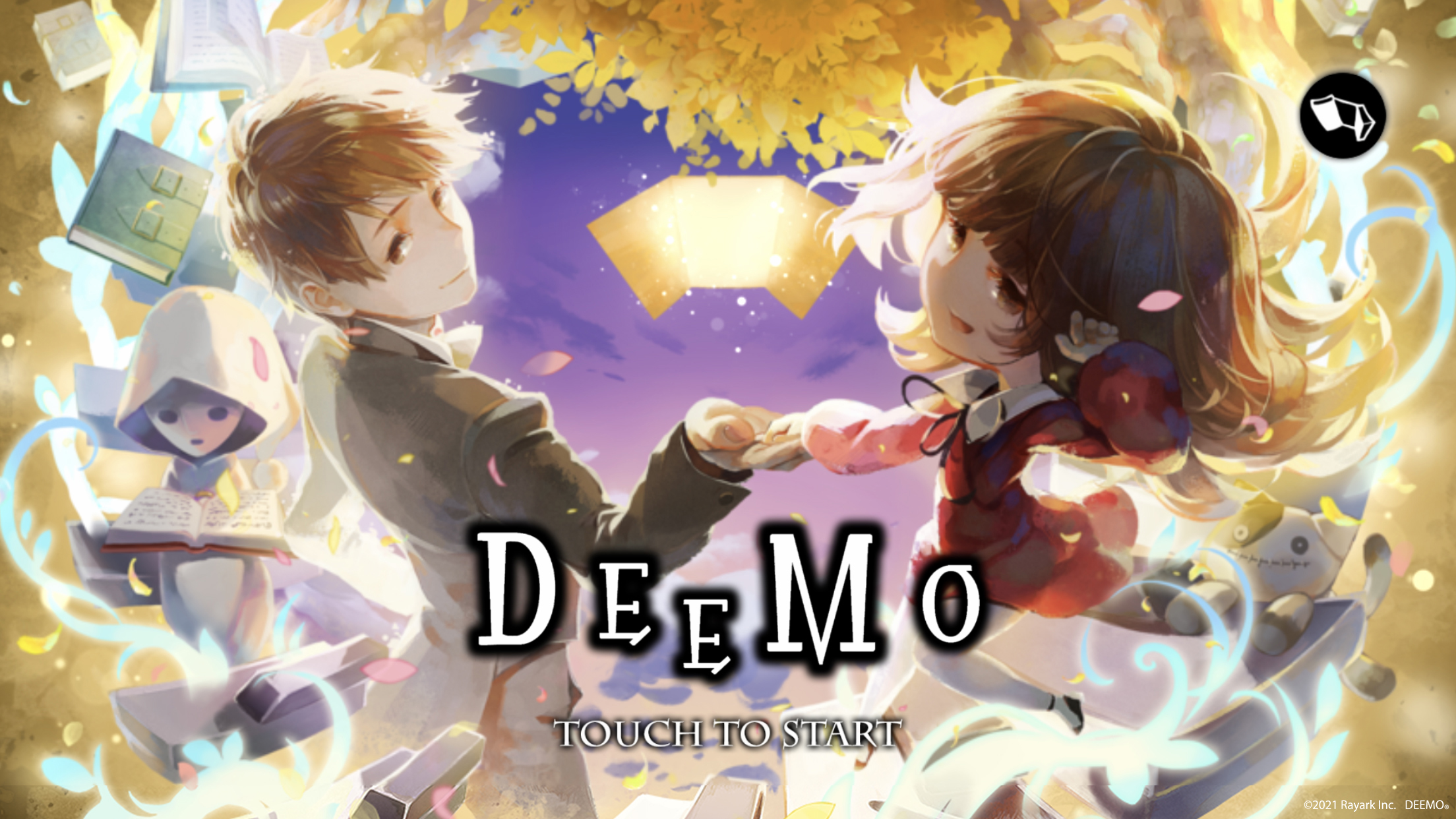 The update includes songs such as "Kaichu Teien o Motsu Shoujo" (懐中庭園を持つ少女), "Toryu" (冬竜 ~Toryu~), "No Gravity", "Rin" (凛) , and "3-piece Jazz Party!"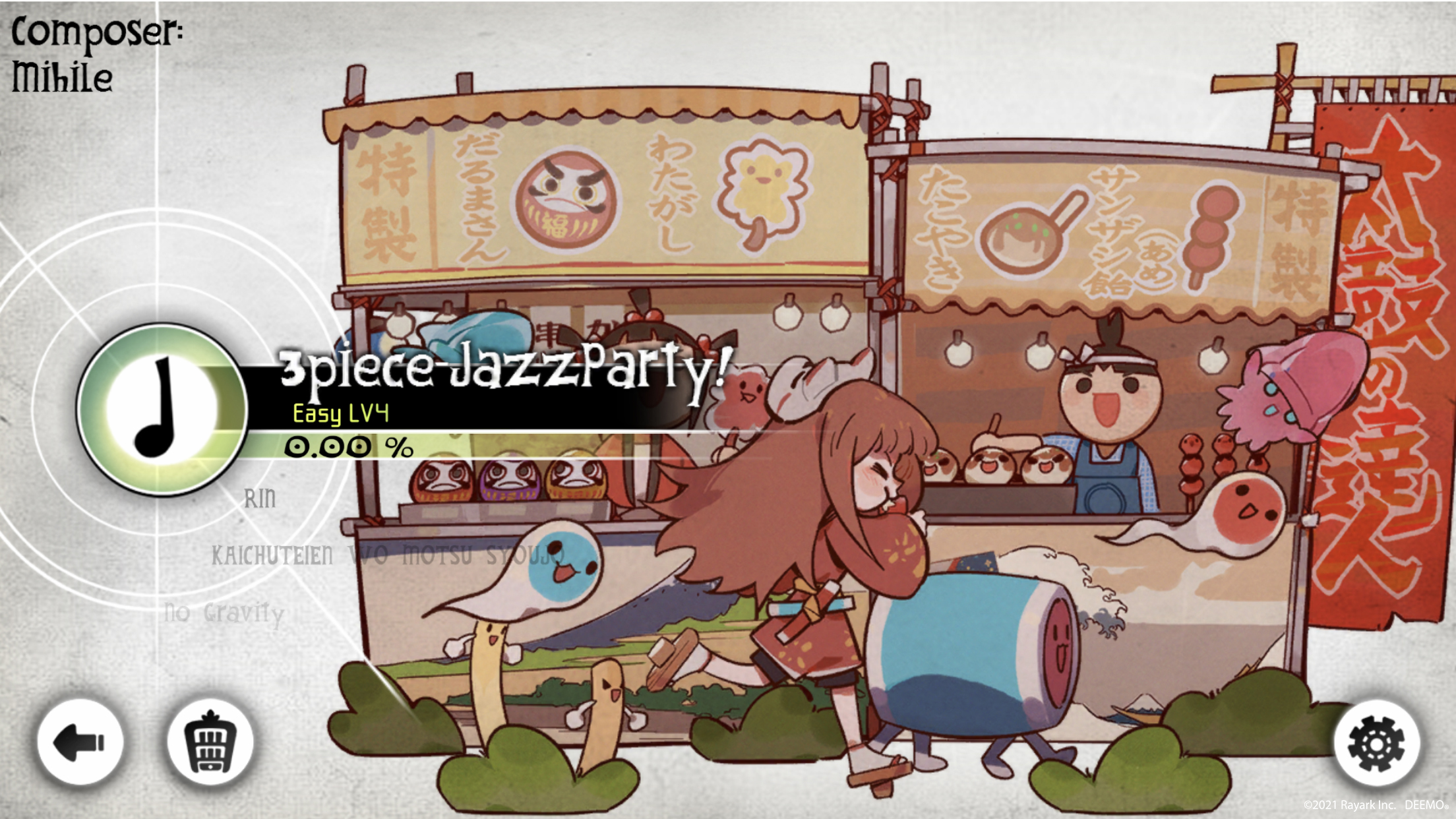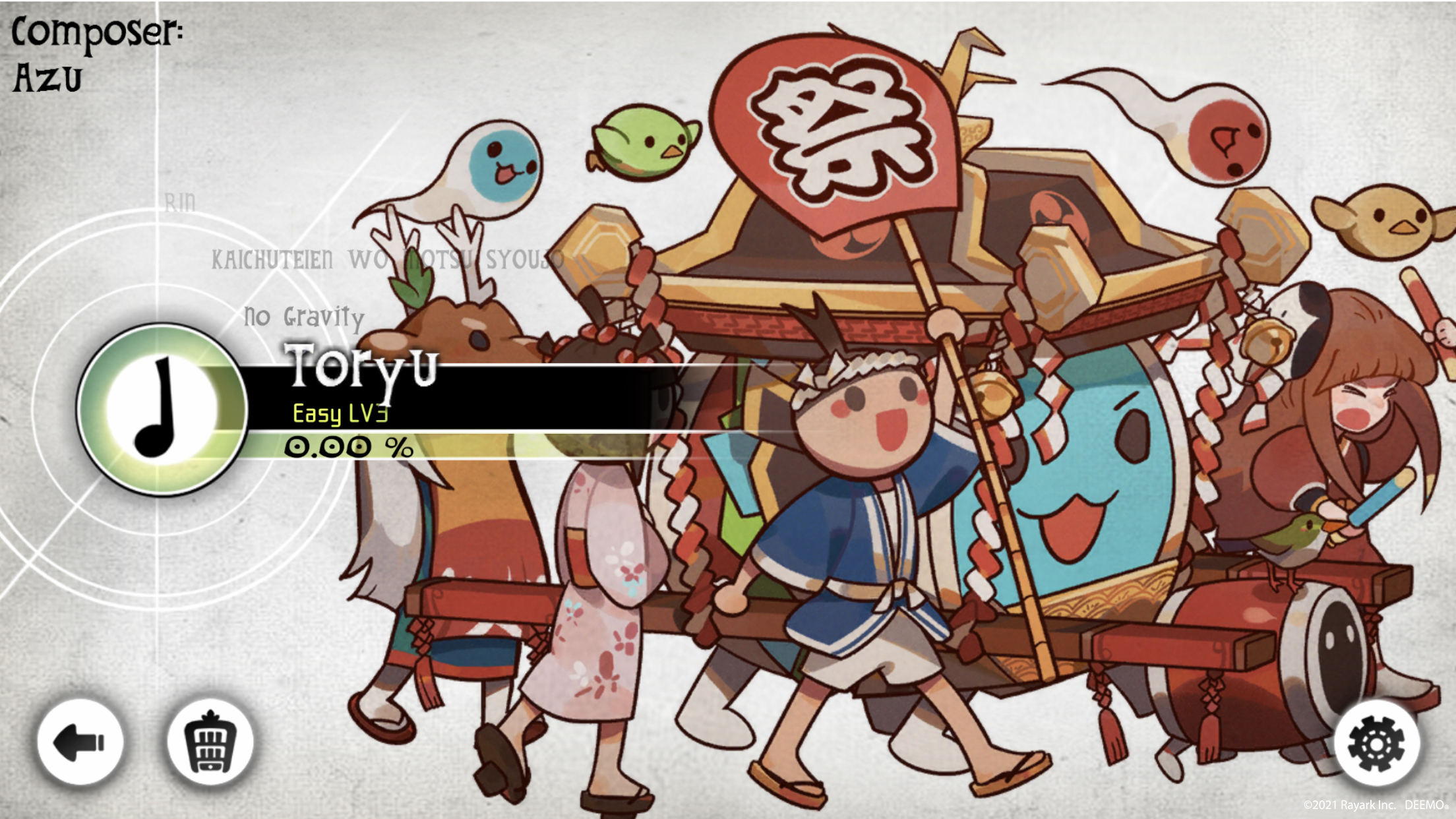 Added 3 Free Songs to "Shattered Memories 2"
 This update also adds 3 free songs to the "Shattered Memories 2" song pack, including "Hana no Kotoba" by Shina Kami & Silaver, "Lavuestia Mutanz" by Narsil (form Ring), and "Matricaria -Pazs cfzj ze Epfbfzm-" by NOMA, and Apo11o "1.62" program ft. Yuki Shizaki.
 "Xi Collection" and "Sakuzyo Collection #2", two long-anticipated song packs, have also been added, with each pack containing 5 unique songs.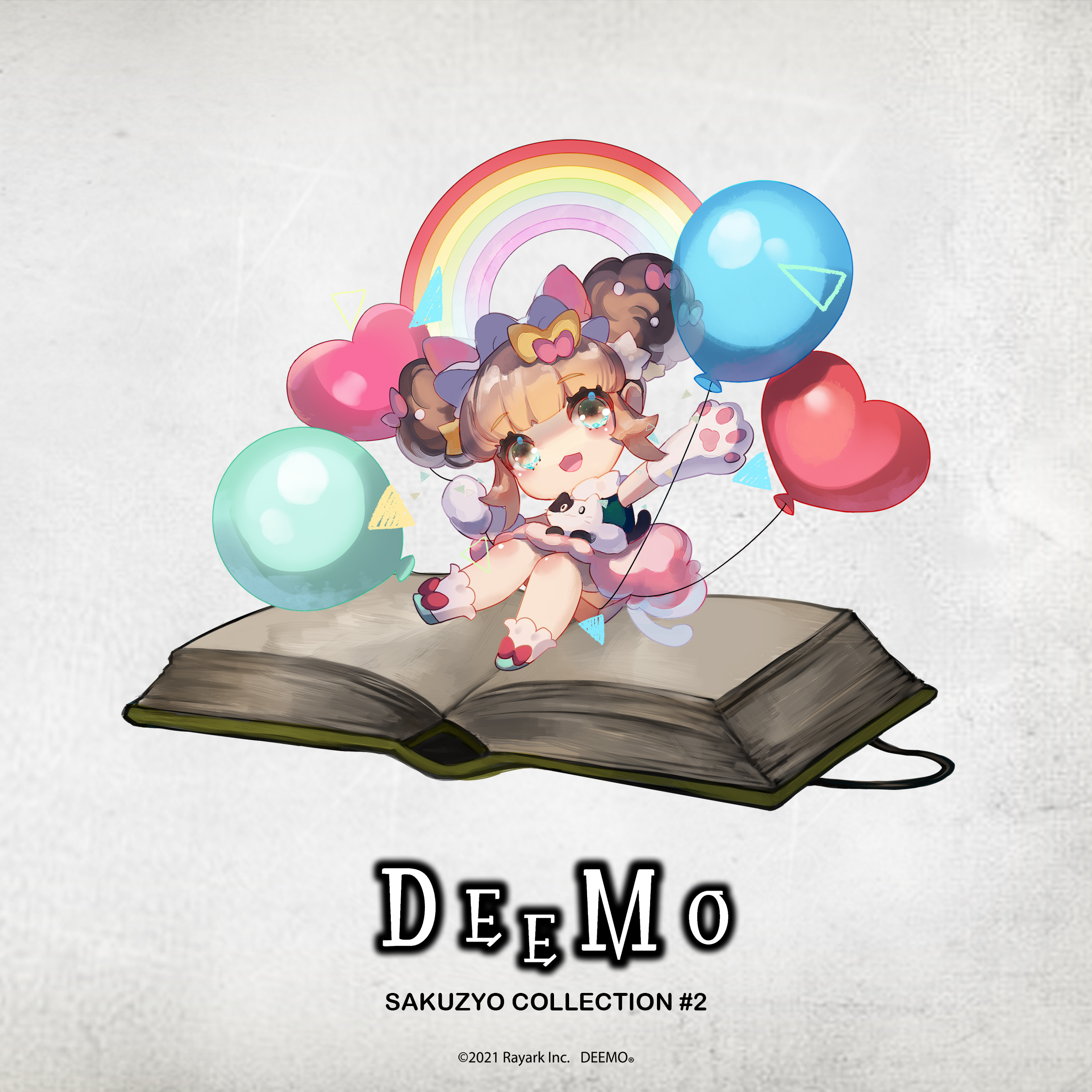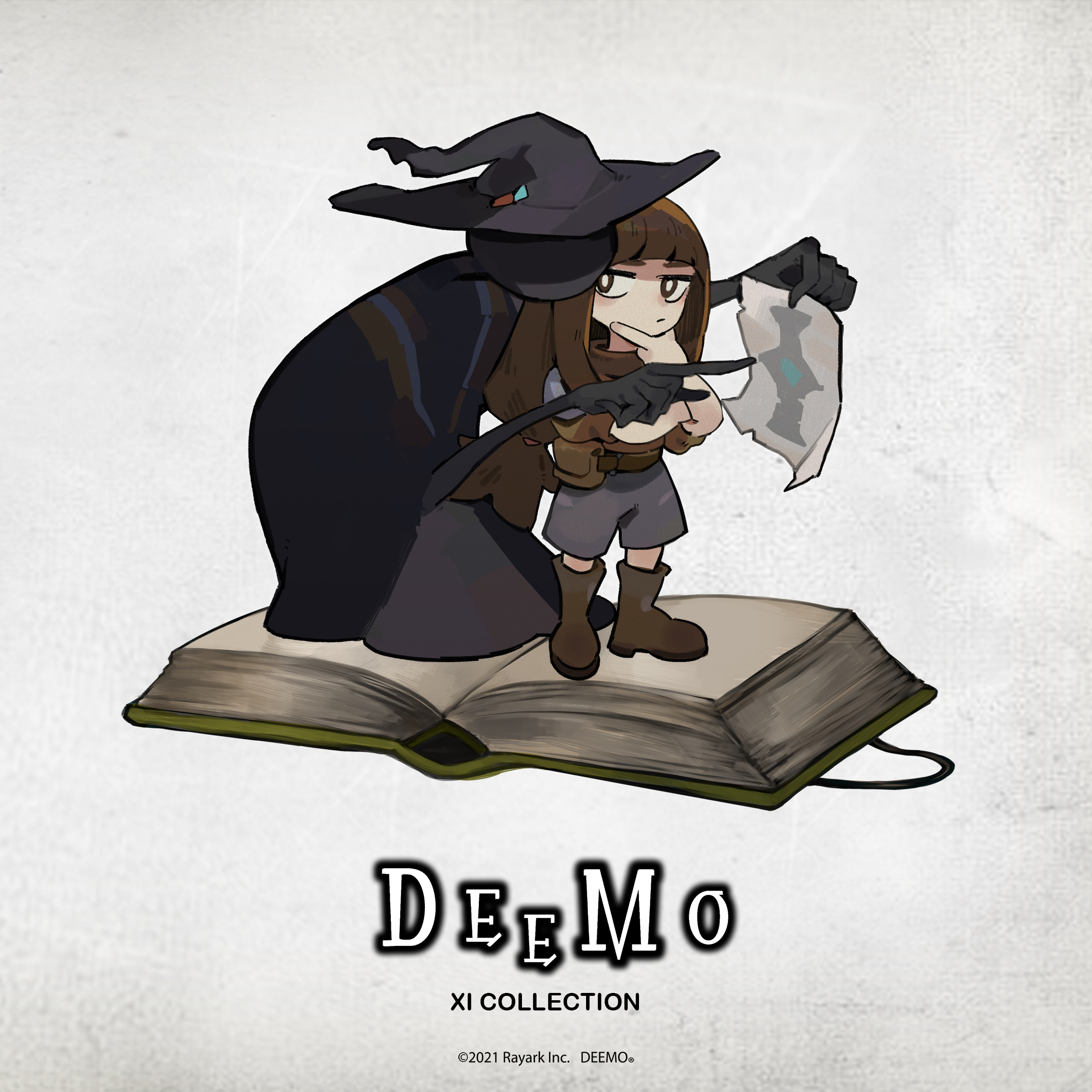 DEEMO Reborn's steam version, aside from adding the "Taiko no Tatsujin" song pack, will also get new DLC: "PrimePack IV", which includes "GreatestHits_Vol.1 (PrimePack IV)" and "GreatestHits_Vol.2 (PrimePack IV)", which include classic songs like "Revival" and "Wish upon a shooting star".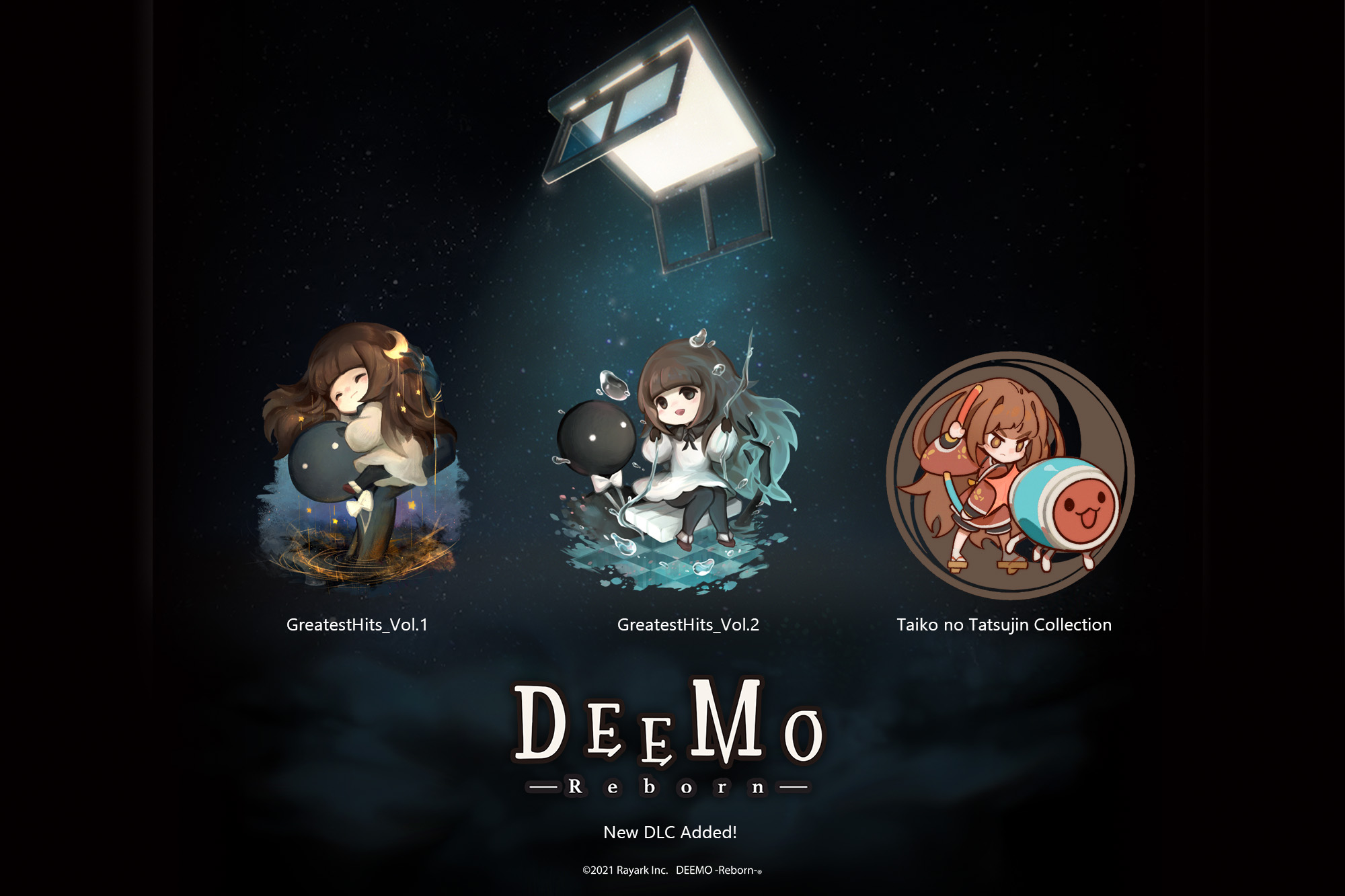 Rayark is excited to give DEEMO and Taiko fans a new way to experience the content they love, as well as provide a slew of new instant-classics to long-time players.
Further information of 《DEEMO Reborn》…