From today (2/3) until March 17th, Sdorica will collaborate with another of Rayark's adorable series, Mandora, for the very first time. Players will help the cuddly Mandora rebuild their kingdom and embark on the expeditions, all the while raking in limited-time rewards.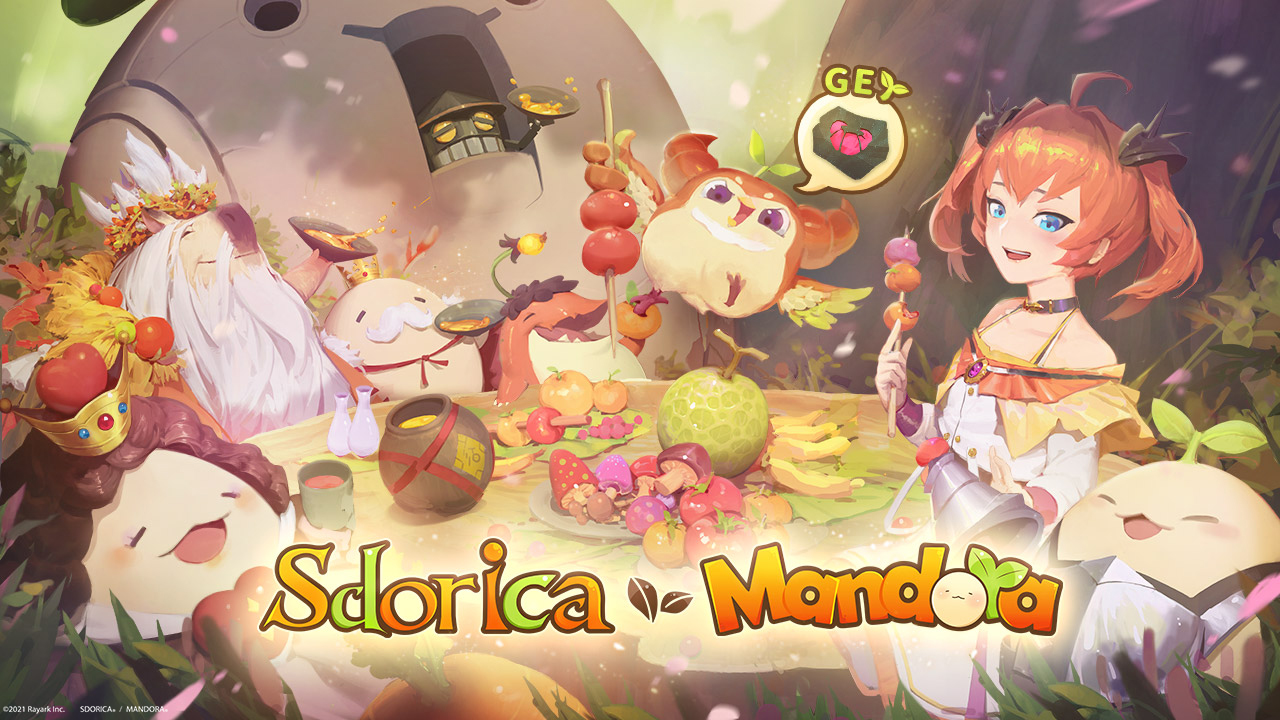 Certain Sdorica characters have also gotten a full-on Mandora make-over. New story event "A Budding Adventure" will be available for 6 weeks, just in time to entertain players during Lunar New Year break.
Complete Quests and Unlock Puggi SP
 There will be a total of 6 story quests. Players will follow Sharice, a damsel who escaped from her home and has a surprising encounter with a group of mysterious creatures on a brand-new magical journey! Plus, in the exploration quest "Rebuilding the Kingdom", players will act as Puggi and assign jobs to Mandora, helping them complete their kingdom's reconstruction and embark on expeditions while, of course, raking in more sweet loot.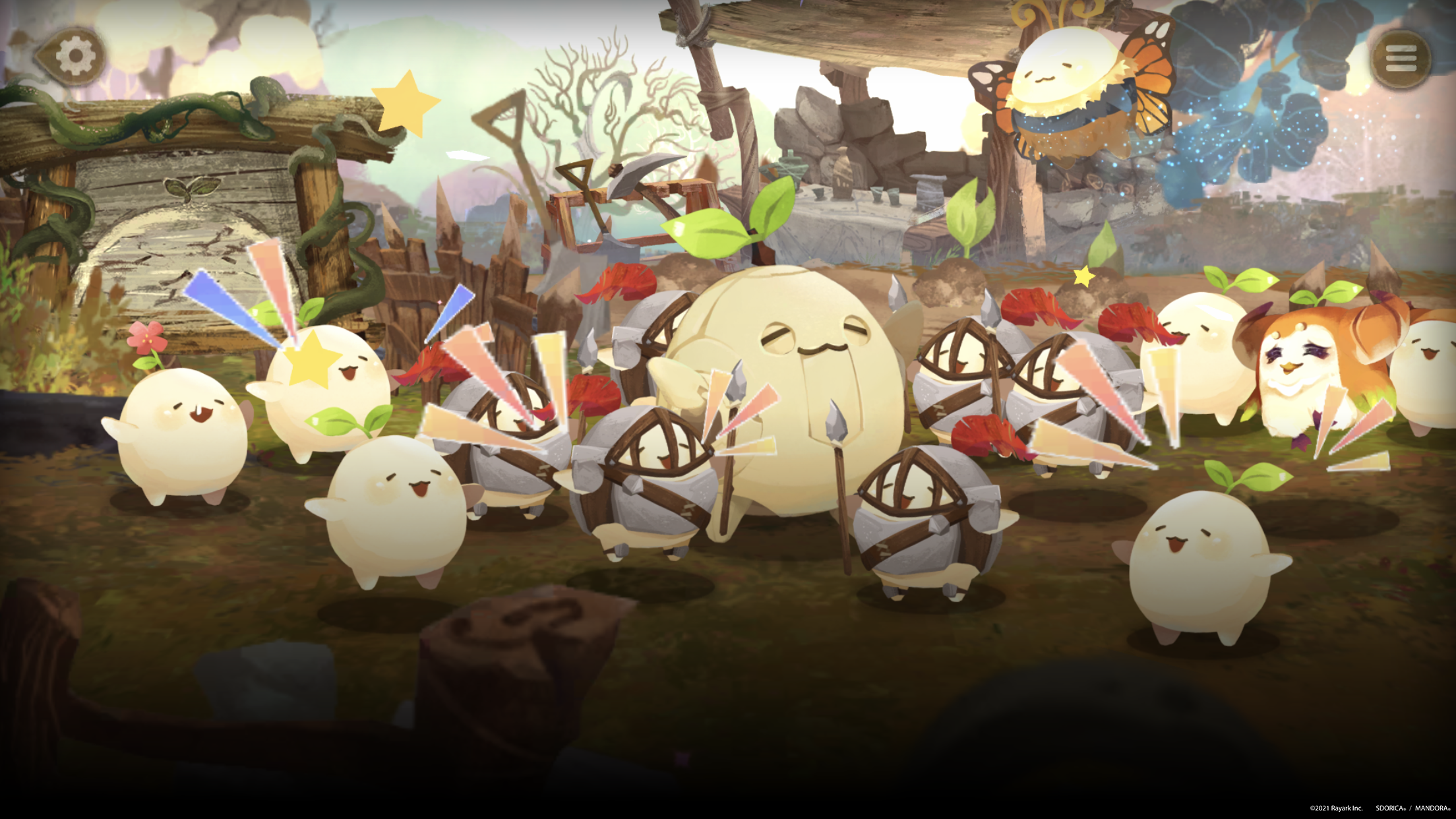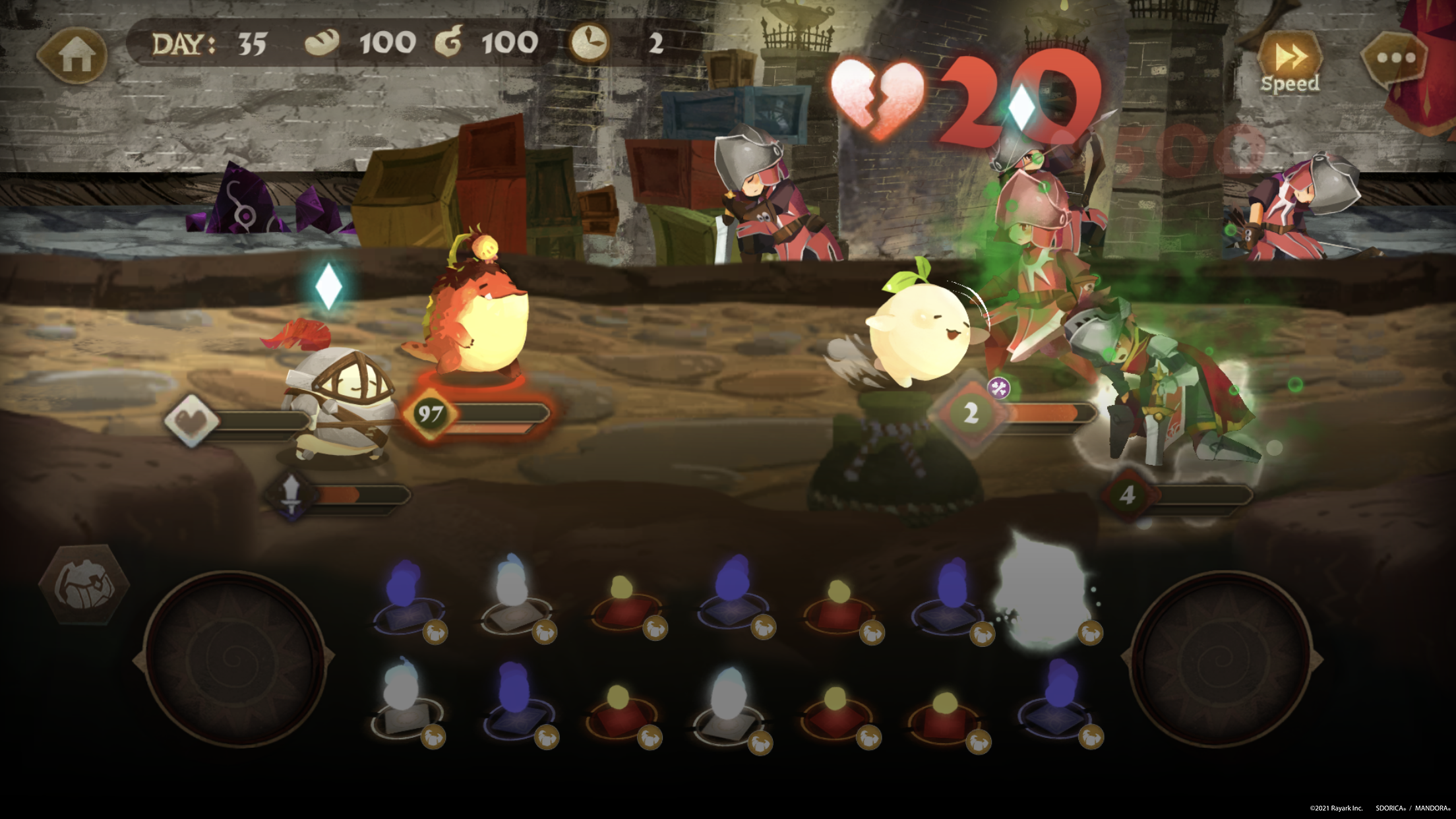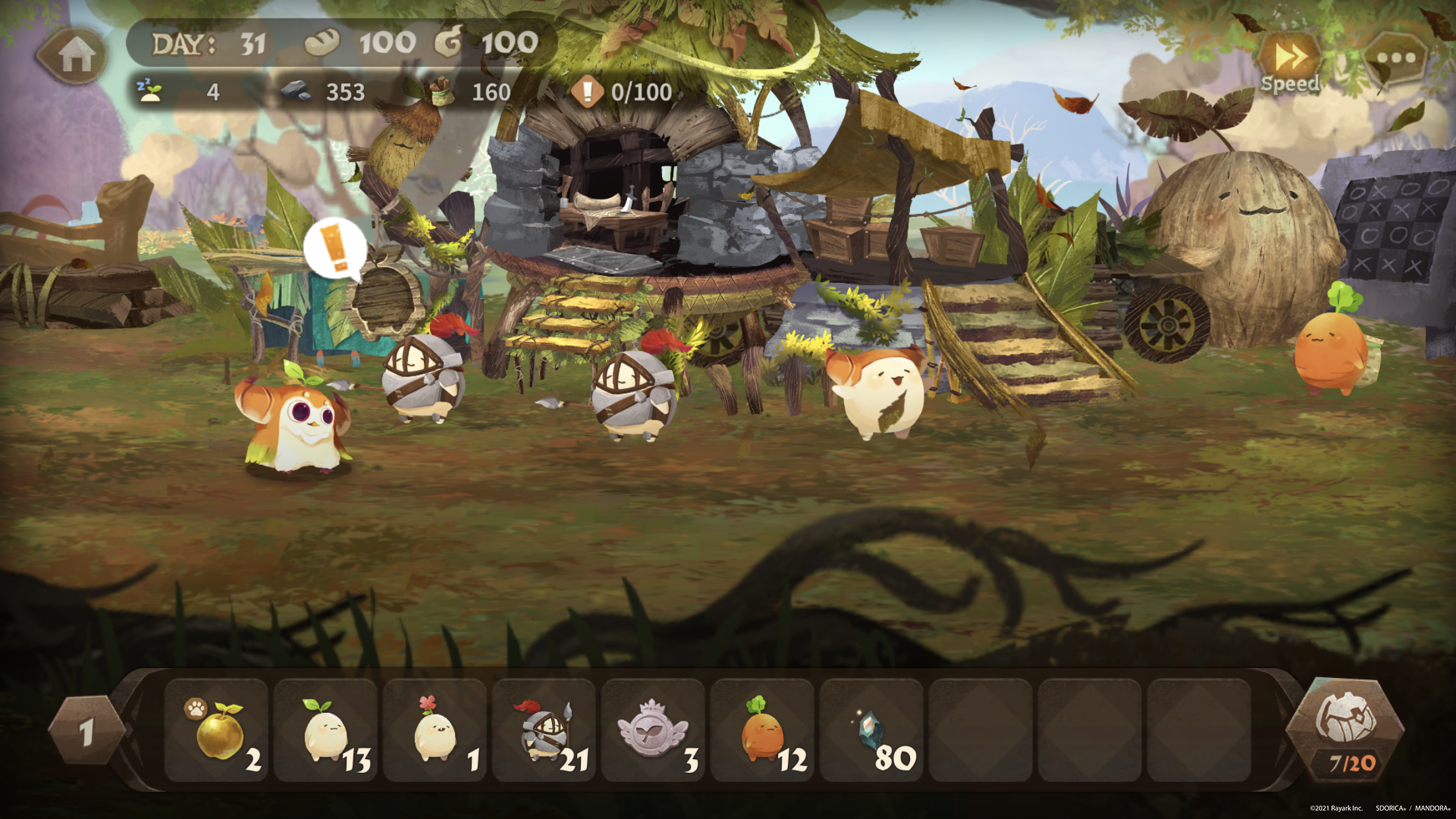 Puggi SP(CV:Kugimiya Rie)
 A few days ago, Puggi lost Pang in the mountains. After a long and arduous trek back, he finally made it home to Maple Lake. But somewhere along the way he… he lost his memory!! Now, some kind of weird green leaves are sprouting from his head, and he's pretty sure he's beginning to hear things… Following a strange voice, the absent-minded Puggi and an unwitting Sharice find themselves in an unknown kingdom……
   The mysterious bond between Puggi and his friends from afar will be transformed into a powerful force that shelters everyone from danger…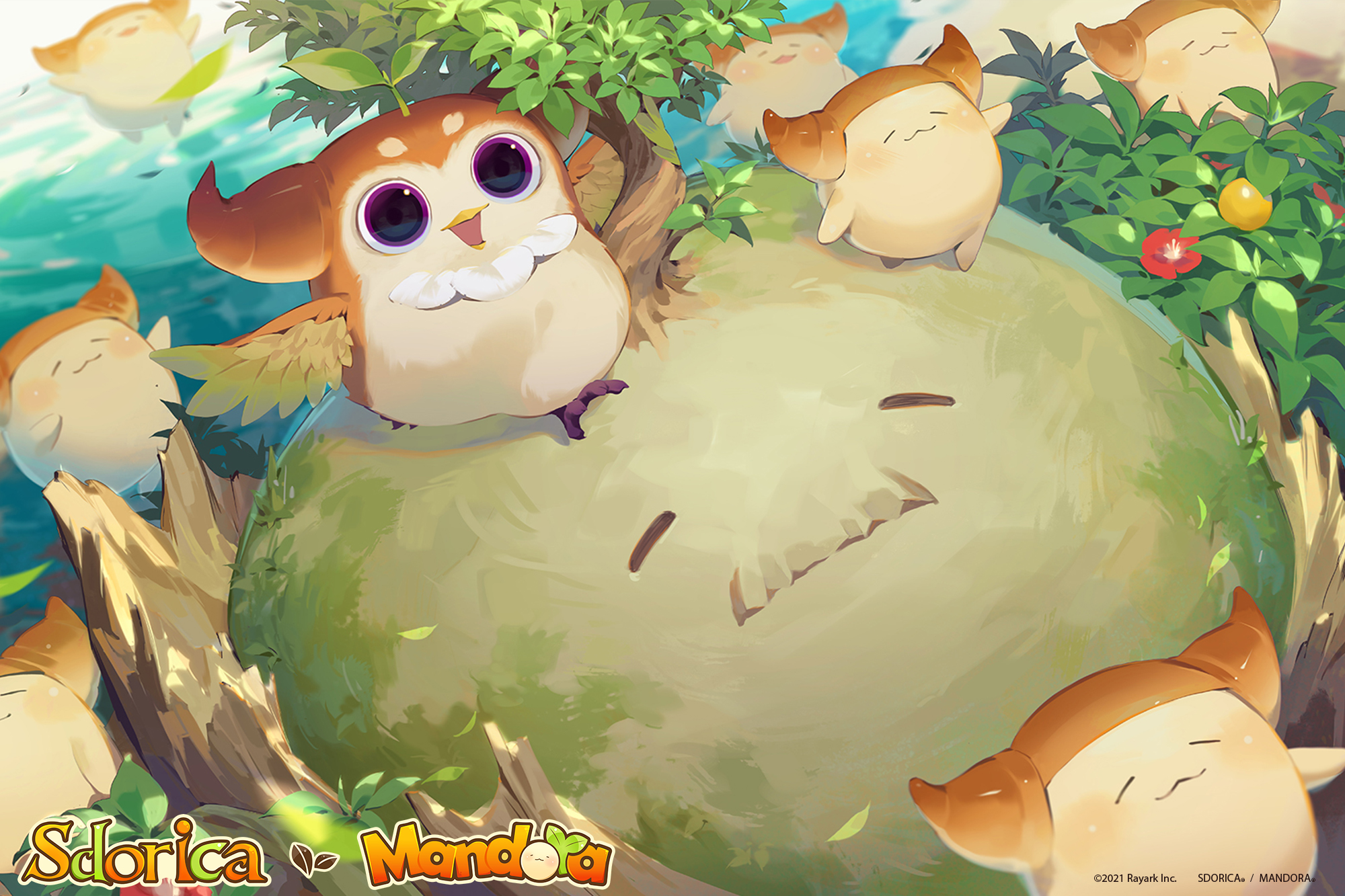 During the game, players will discover plenty of limited-time missions. Completing them will allow the players to obtain 4 limited icons and potentially a hidden icon.
Sprout Infuse: Collect Sharice SP, Sherlock SP, and Yan-Bo SP
 Starting from today up until March 24th, players can roll to obtain new Mandora-themed versions of fan-favorite Sdorica characters, including Sharice SP, Sherlock SP, and Yan-Bo SP from new gacha banner "Sprout Infuse".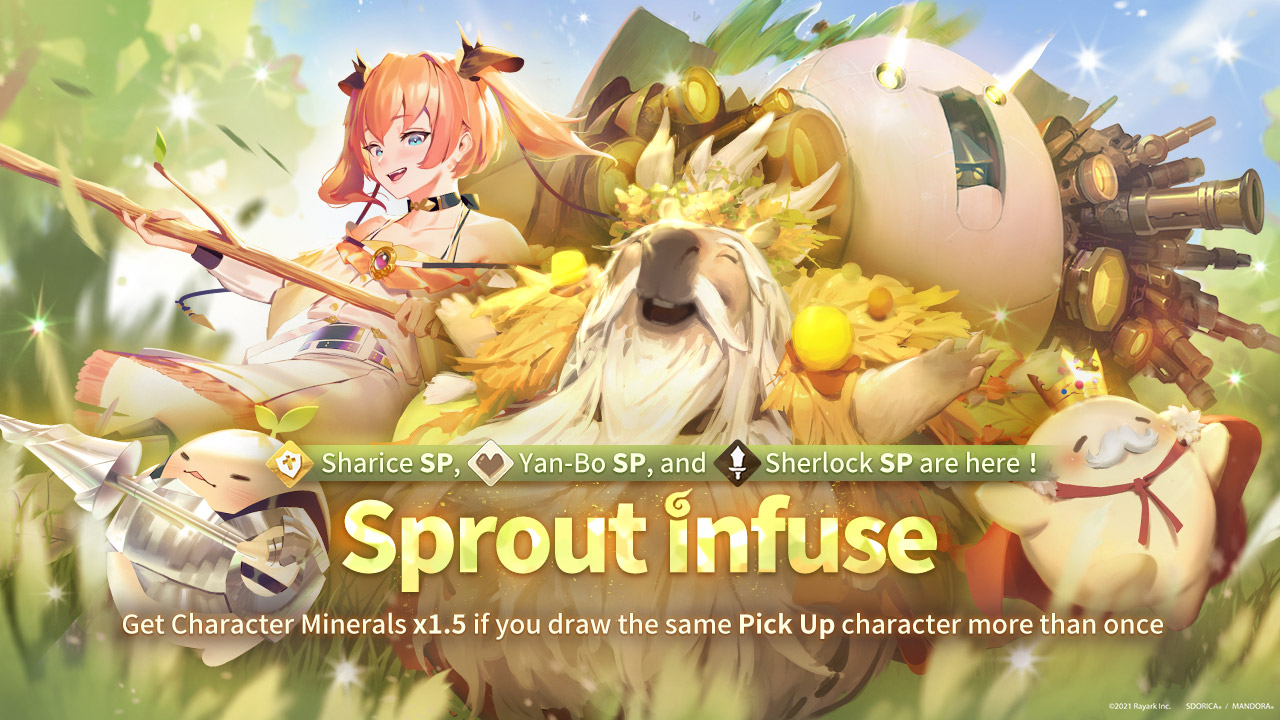 Sharice SP(CV:Kugimiya Rie)
 It's Sharice's day off, but she doesn't feel much like going back home, choosing to visit Maple Lake instead where she ends up bumping into an amnesiac Puggi! Worried about him, she decides to follow him into the mountains. After going through a cave, they end up discovering a group of bizarre creatures that look like… radishes!? Surprised at first, Sharice ends up weirdly smitten by their absolute cuteness. Little does she know that these cute little critters are about to bring her on the adventure of a lifetime……
 For Sharice, this rare friendship and the memories of tears and laughter will be remembered forever…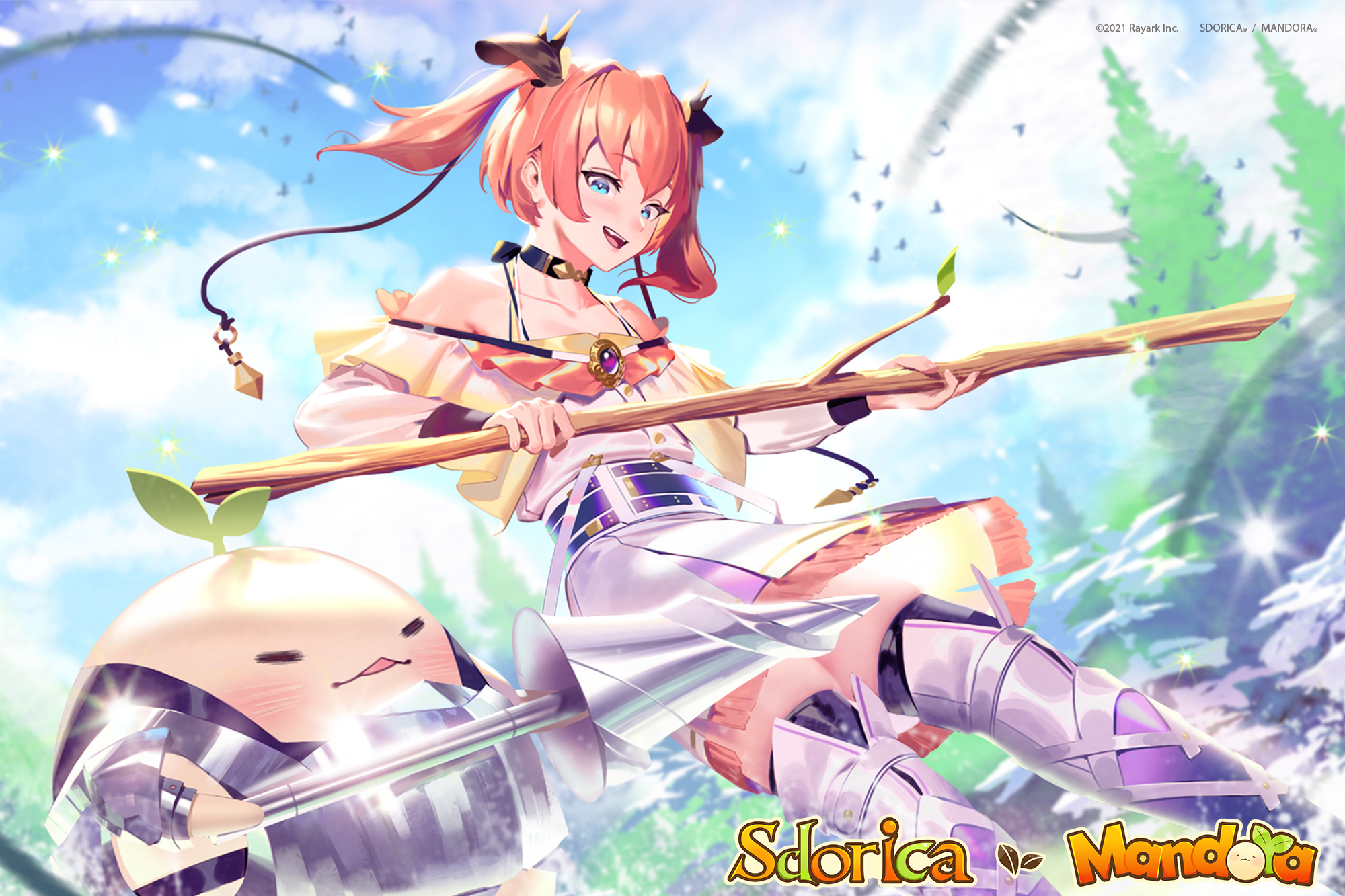 Sherlock SP(CV:Asari Ryota)
 Discovering records of rare creatures from an ancient scroll, Sherlock hatches a nefarious plan to capture these creatures and sell them for a high price! Disguising himself as one of them–albeit in a much more 'robtic' fashion–Sherlock is ready to enter their mysterious kingdom. Will he walk out a millionaire, or just down on his luck…?
 Sherlock has always dreamed of becoming super rich… and with his up-to-date, insanely durable structure, he's about to rain chaos upon this unknown kingdom…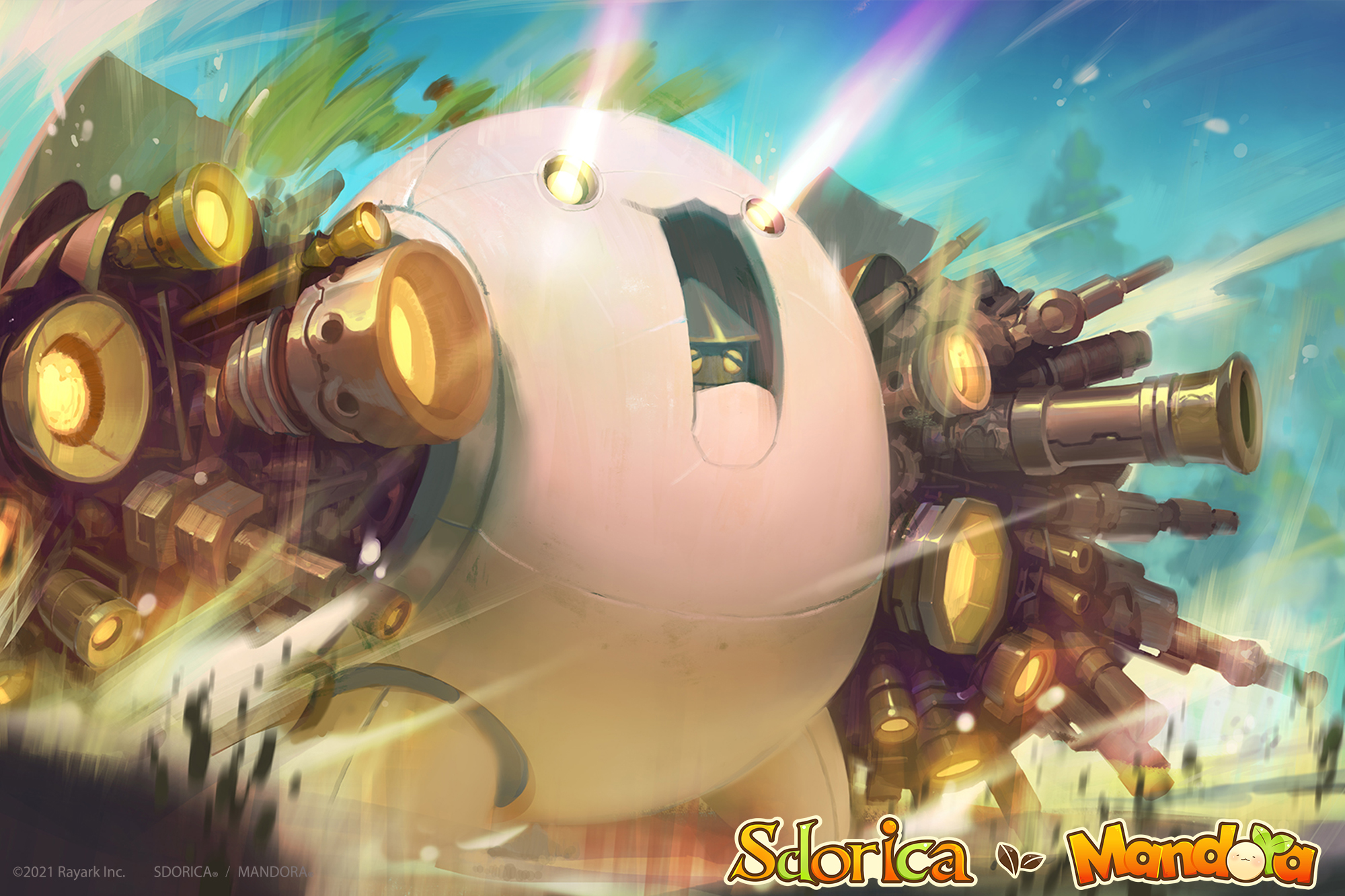 Yan-Bo SP(CV:Ogata Mitsuru)
 Fate will find a way. After a rain storm, Yan-Bo find himself back home to an empty house. Where has Puggi gone? Worried that he might be in trouble, Yan-Bo sets out to find him, only to end up discovering giant footsteps and a hidden forest! Now, letting his curiosity getting the better of him, Yan-Bo follows them further into the woods, ending up in a secret valley full of mysterious, radish-like creatures……
 As if there was some mysterious connection between them, Yan-Bo wished he had his mysterious friend sooner. Without hesitation, he took up arms to fight for the Mandora Kingdom…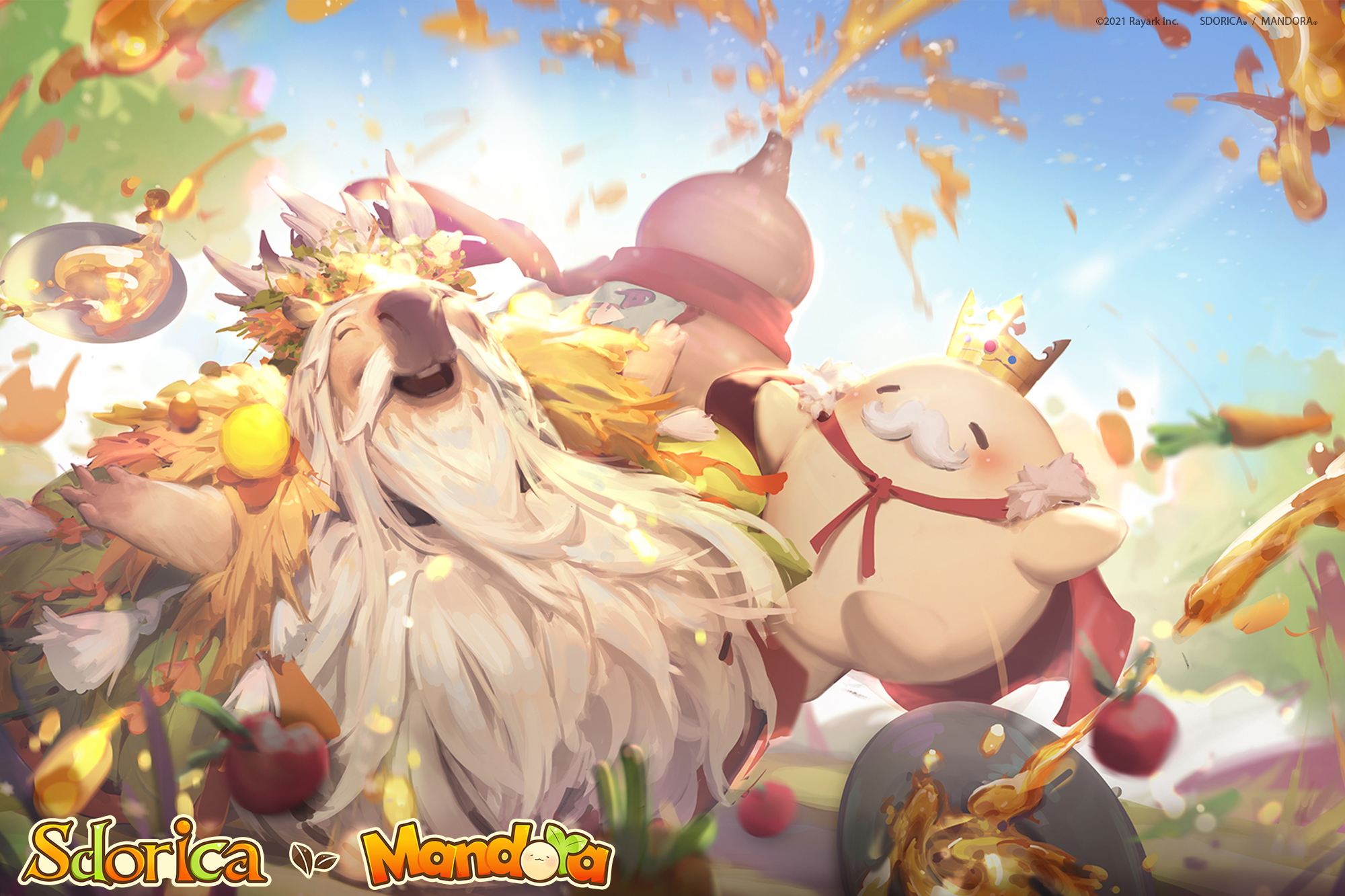 Players can use these characters to form unique teams and try out new innovative strategies. Rayark hopes that this collab can offer Sdorica players a brand-new gaming experience with another one of their favorite series, as well as drum up hype for the upcoming sequel to Mandora, Mandora: Farm and Fight.
Mandora: Farm & Fight Pre-Registration Going On Now
 Mandora: Farm & Fight's pre-registration event is available now on Google Play, with more news regarding the beta test to be announced periodically. Those who are interested in Mandora: Farm & Fight should stay tuned to Rayark's official website and social media pages.
– Mandora Farm & Fight Google Player Pre-Register
– Mandora Farm & Fight Official Pre-Registration Website
Further information of 《Sdorica》…
– Click to download iOS Version
– Click to download Android Version
– Official Facebook Page
– Official Twitter Page