The latest game from Rayark, Soul of Eden, begins worldwide pre-registrations today (7/31). The game will soon be launched and players can pre-register now on the Google Play store.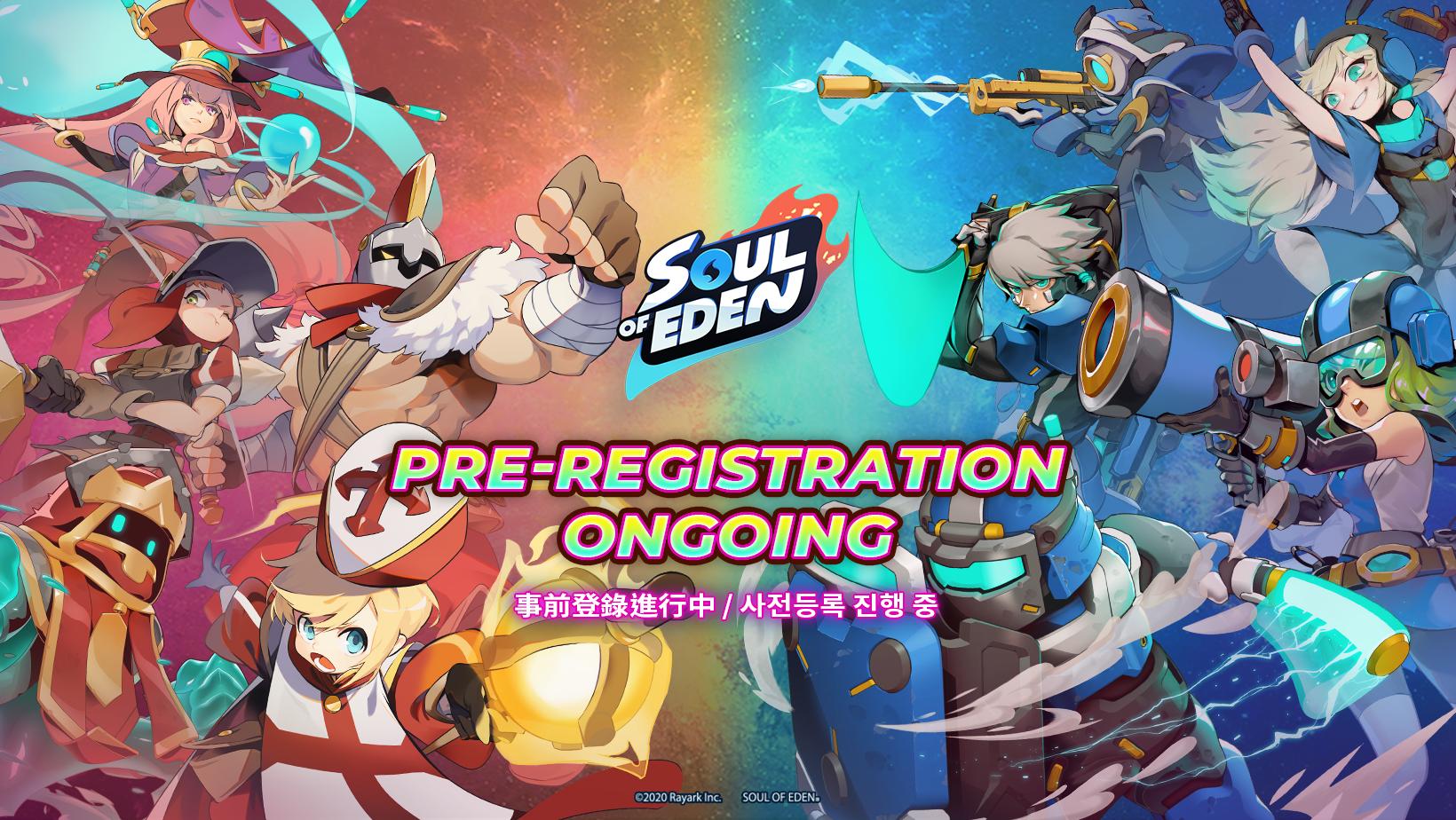 ▲Rayark's latest project, Soul of Eden, opens pre-registrations worldwide.
Soul of Eden Pre-Registration Webpage Soul of Eden Google Play Pre-Registration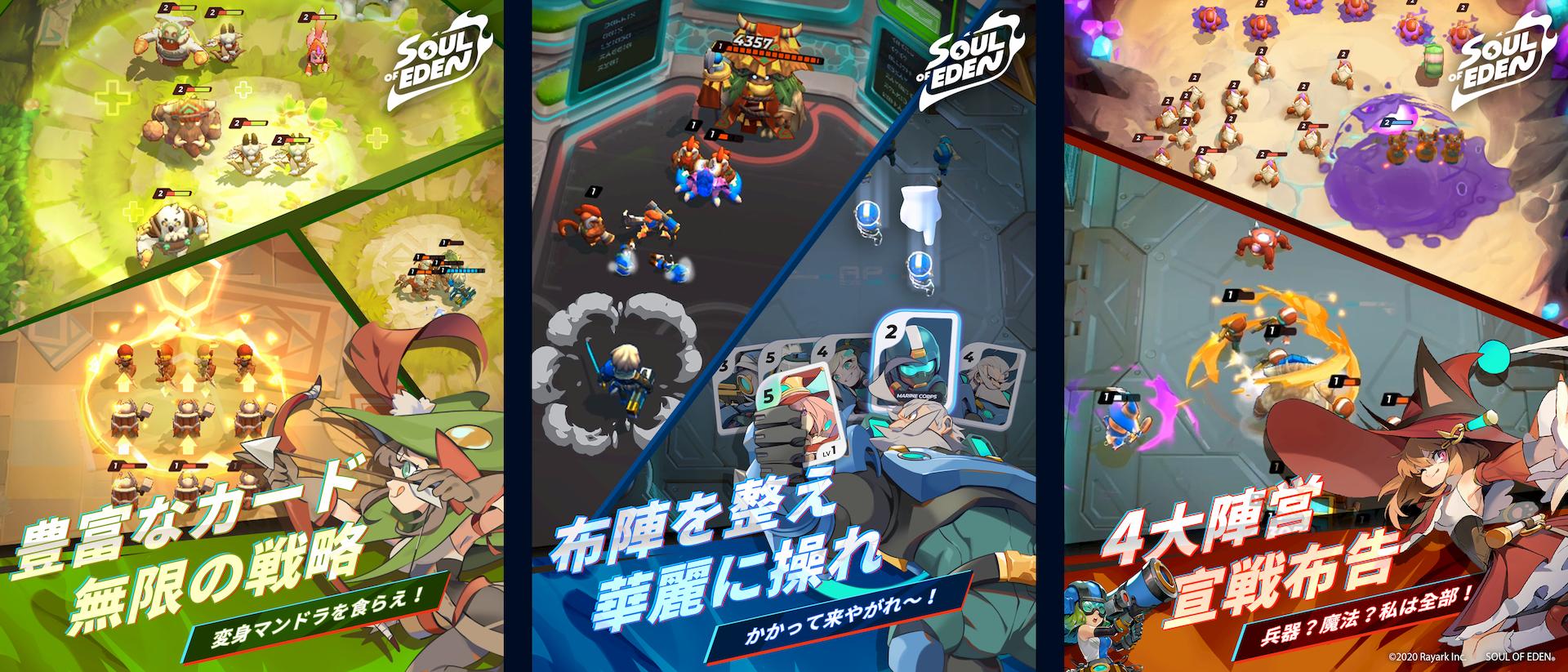 Soul of Eden is a competitive card battle game that integrates elements of real-time strategy. Containing four major factions, each with their own distinctive style, players must utilize the unique unit deployment system and diverse combinations to defeat their enemy and achieve victory.
Control Cards with a Diverse Array of Styles to Achieve Victory
The game contains over 130 cards, split into four factions: The tech-savvy Republic, the unpredictable Aliens, the sword-and-magic wielding Empire, and the savage Beasts. In addition, there are neutral cards that can be used by two of these four major factions.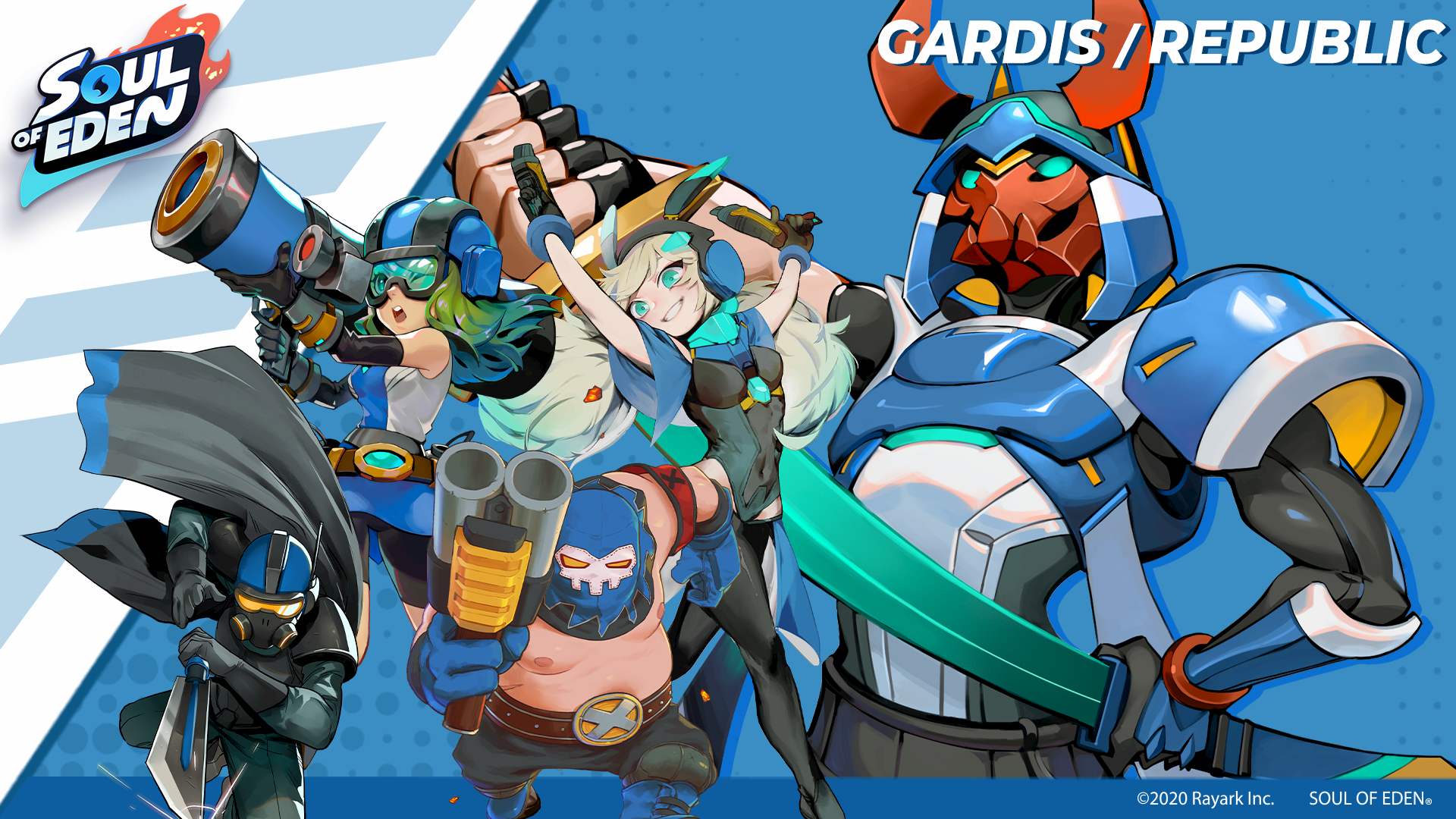 Gardis Republic: Specializes in long-range combat with their various firearms. Paired with air support, this creates a three-dimensional barrage that wipes out any invading enemies.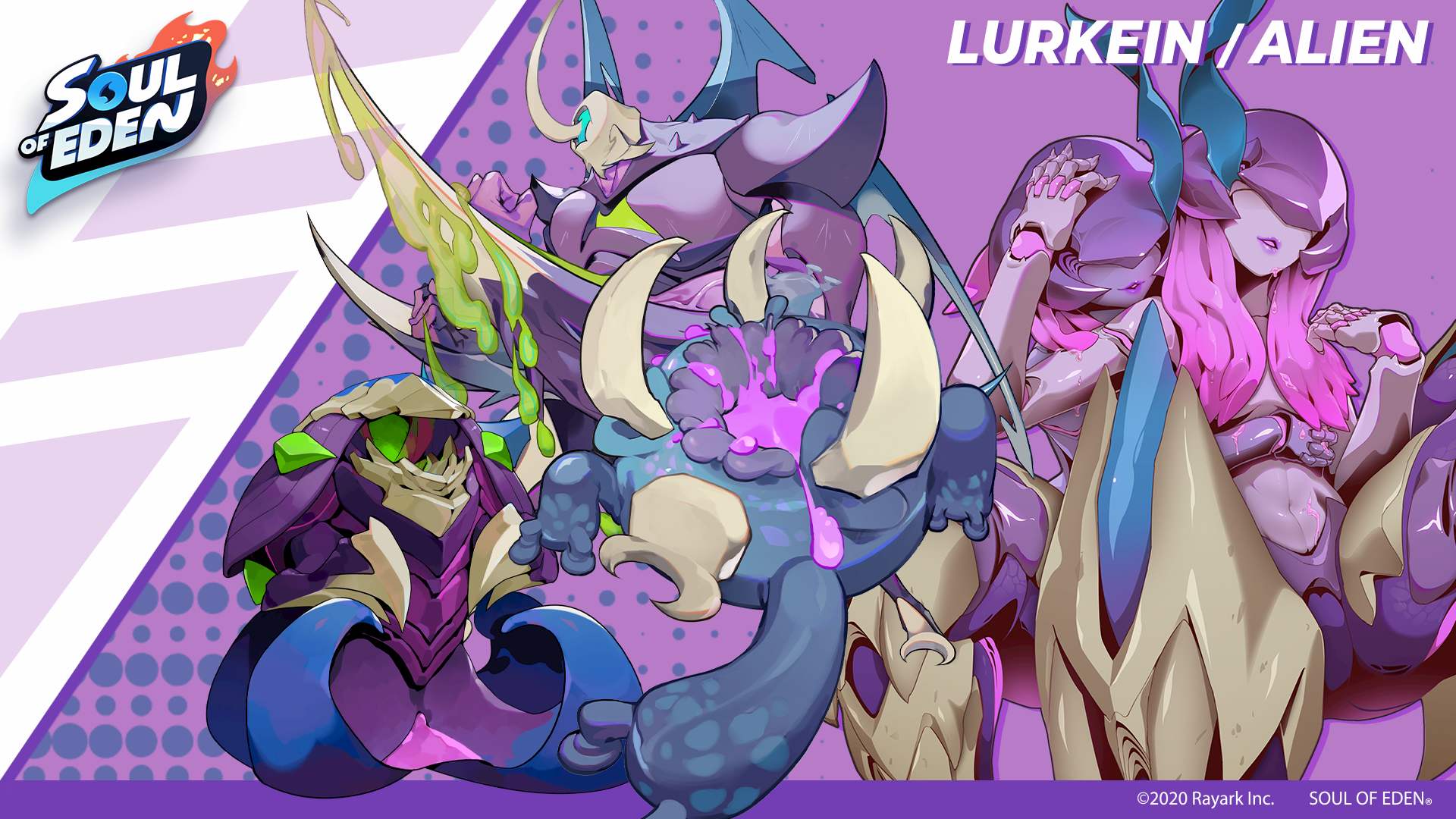 Lurkein Alien: The most terrifying traits of the Lurkein are their endless numbers and the multitude of methods they can use to massacre their enemies: Suck their blood dry, weaken their bodies, corrode their prey and devour whatever is left.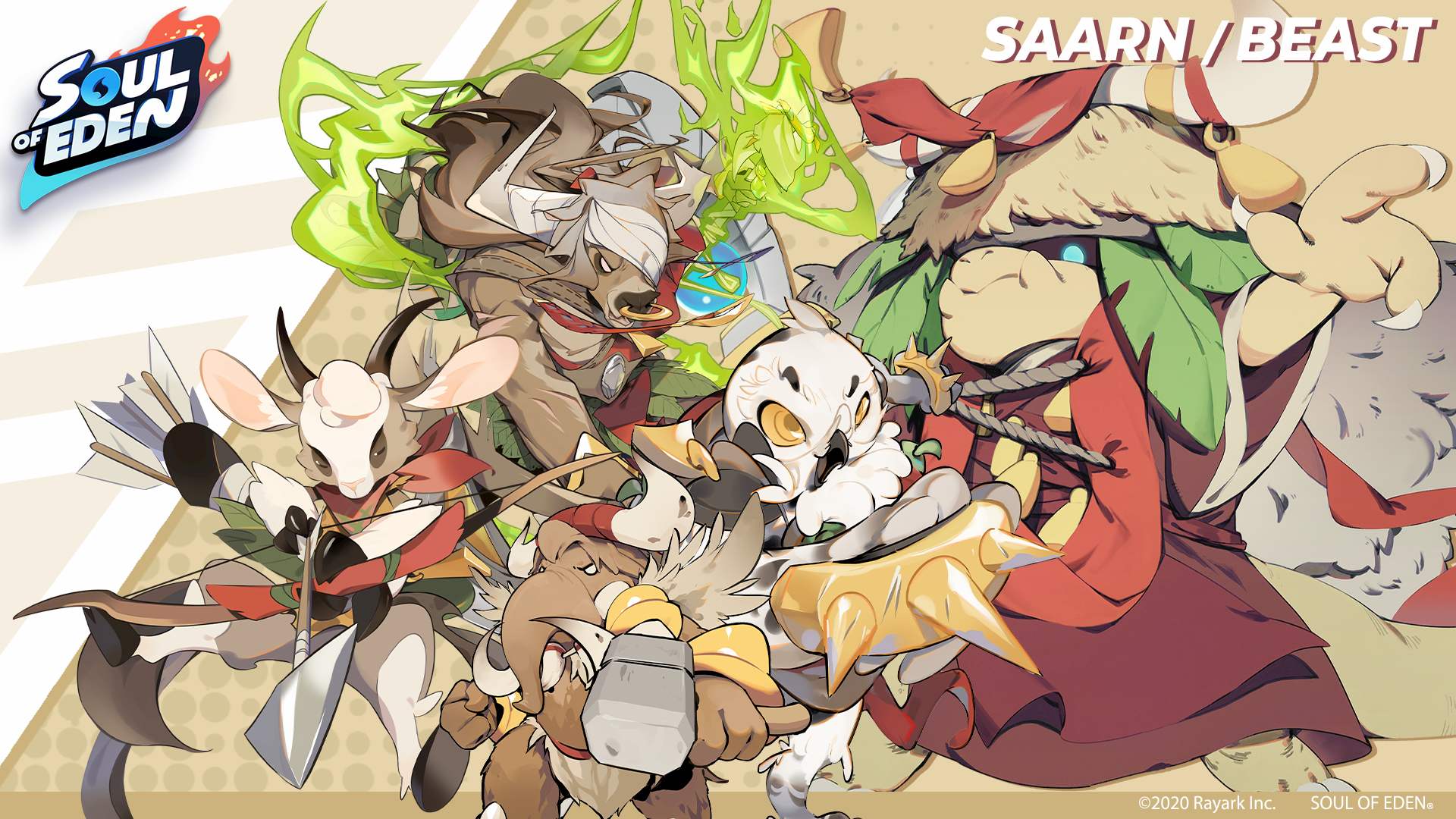 Saarn Beasts: The Beasts rely on their strong bodies for close-range combat. They channel their inner wild instincts to slug it out with their opponents. The healing powers granted by nature help them fight even harder.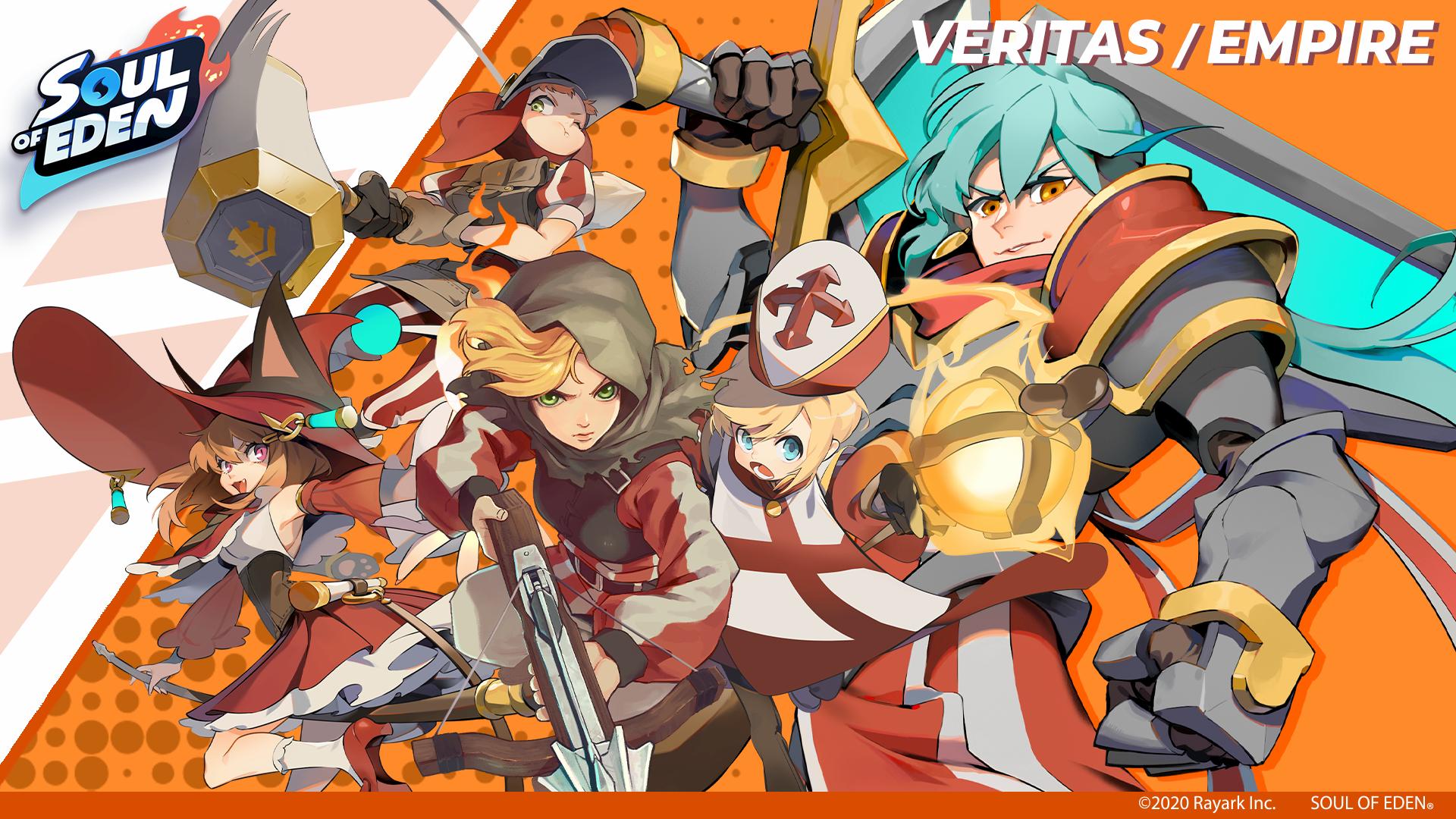 Veritas Empire: The Empire has a well-trained, magic wielding army; with perfect coordination and support, their soldiers are extremely effective. On top of that, the protection provided by magic makes their attacks unstoppable.
Soul of Eden Story Synopsis
Somewhere in the universe, there's a planet on which war cannot be stopped.
War… sometimes it's for survival, sometimes for faith; perhaps for freedom… or desire?
But sometimes… the battle itself is the purpose.
The end of this spiraling destruction brought an end to the planet. However,
the souls that carry the memory of war still remain. In the Eden Coliseum,
these souls are summoned by the chosen ones.
They are ready to engage in a war that will impact the future of this planet…
In order to implement winning war strategies on an impromptu and ever-changing battlefield, players will use decks from different factions to fully utilize the unique characteristics of each card and defeat their enemies.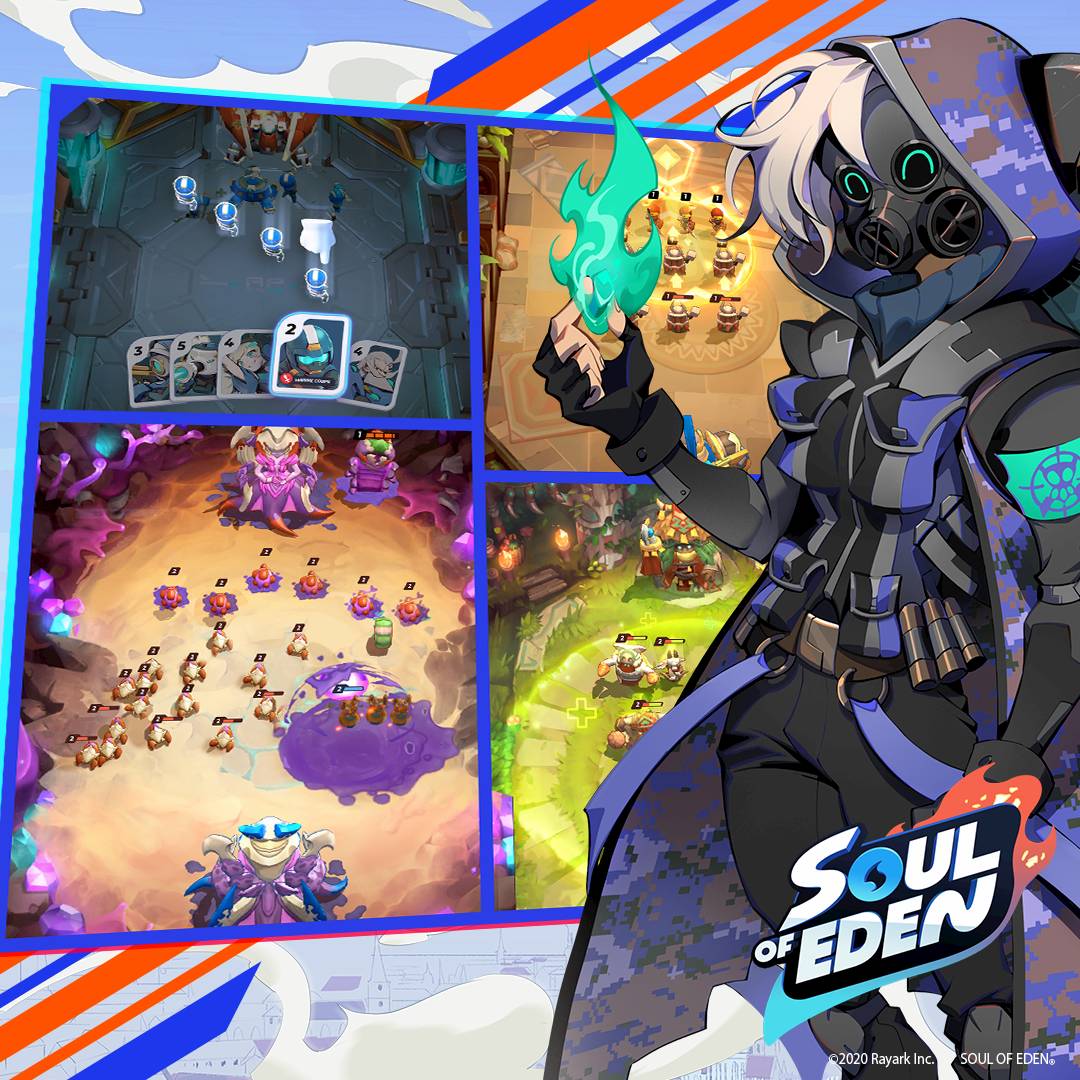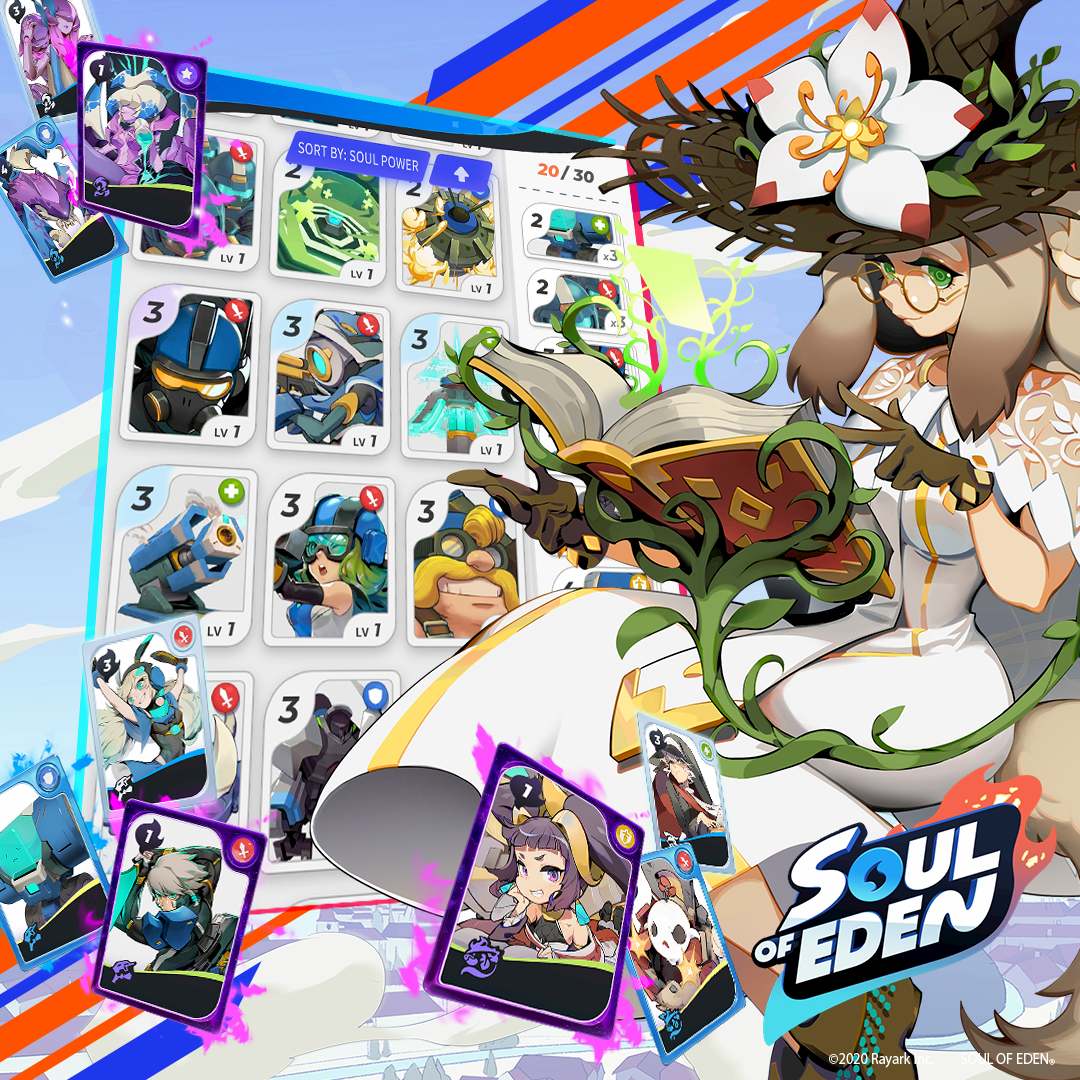 Worldwide Pre-Registrations Begin Amazing, Valuable Rewards Available
During the worldwide pre-registration, Rayark is letting players experience the process of drawing cards and letting players better understand Soul of Eden. Players simply need to follow the instructions on the event website and they'll have a chance to get the legendary card "Phantom Puppeteer: Helena" and the epic card "Doramorph".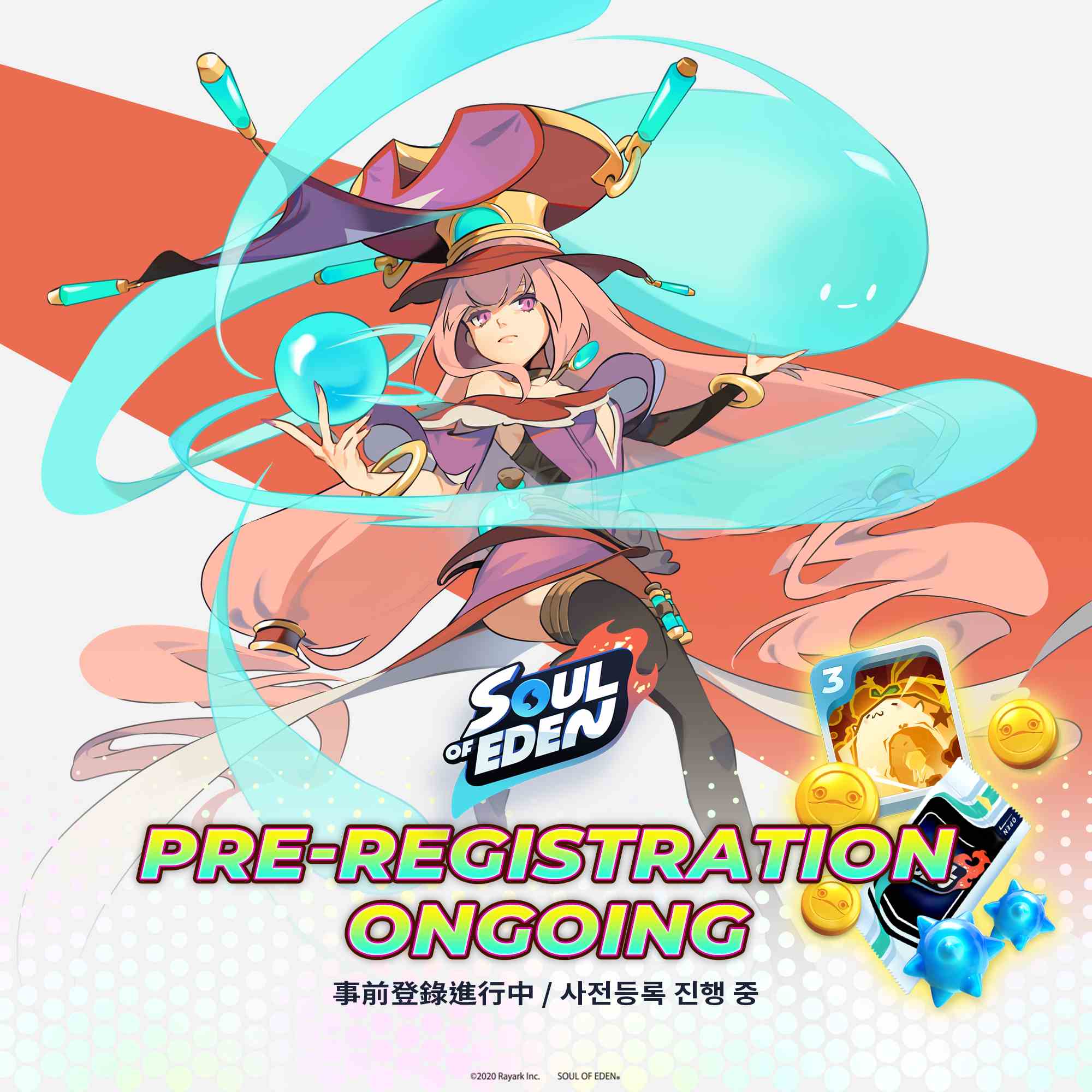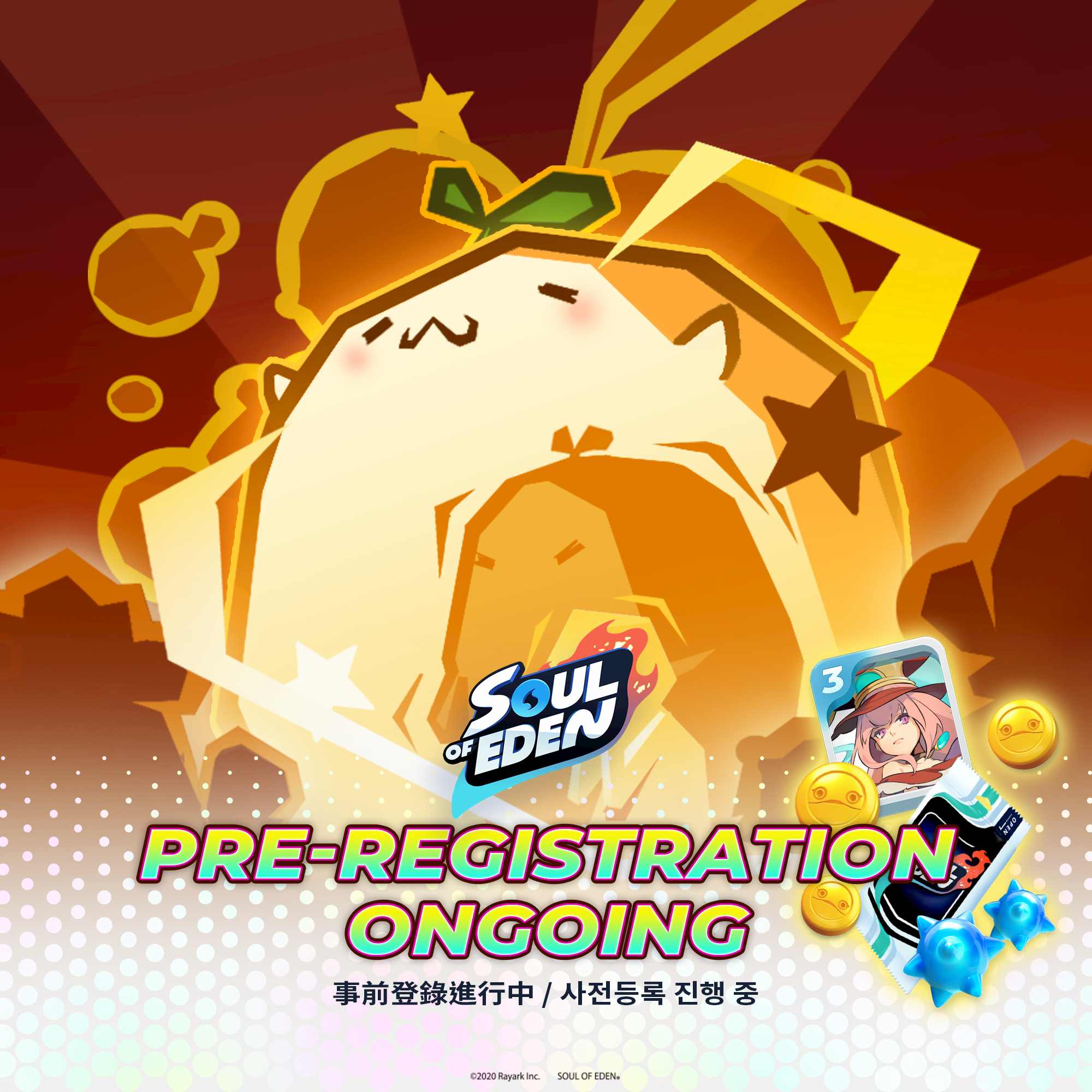 Each time the number of pre-registrations reaches a certain number, Rayark will give out even more rewards, including in-game resources and materials that can be used to form rare cards. By inviting friends to join in on the event, players will be able to pre-register even faster and collect all the rewards.
Competitive Game with Esports Elements
Rayark, the developer of Soul of Eden, is known for its previous rhythm games DEEMO and Cytus, both of which have held Esports competitions in various regions around the world. Rayark has also developed a diverse array of aesthetically amazing characters that combine with unique strategy controls in their distinctive RPG, Sdorica.
Forged and arduously developed over time, Soul of Eden uses elements of competitive Esports combined with unique unit deployment controls to create strategic gameplay. This, combined with the distinctive aesthetic of each faction and the war tactic based style, is surely something that players can look forward to.
Further information of 《Soul of Eden》…