Musical adventure game DEEMO II has already been out for a week, and now it's time for a huge, station-wide holiday event.
▲DEEMO II's Spring Festival event is about to begin!
Central Station Stats
 DEEMO II was released on 1/13 and has already broken the million downloads milestone, appearing toward the top of store rankings in Taiwan, Japan, Hong Kong, and Korea. Aside from download stats, Rayark also has some fun player achievements to share.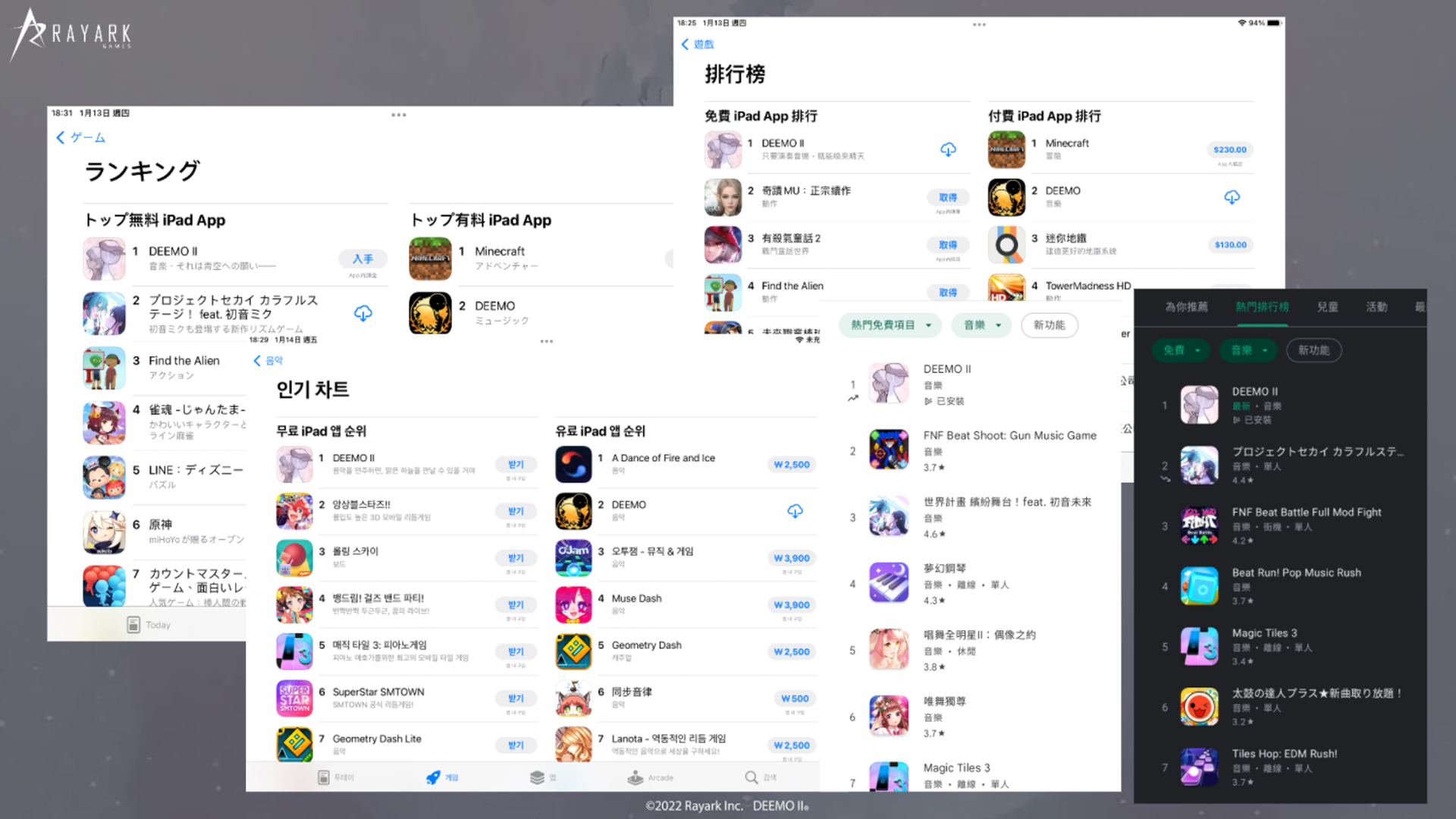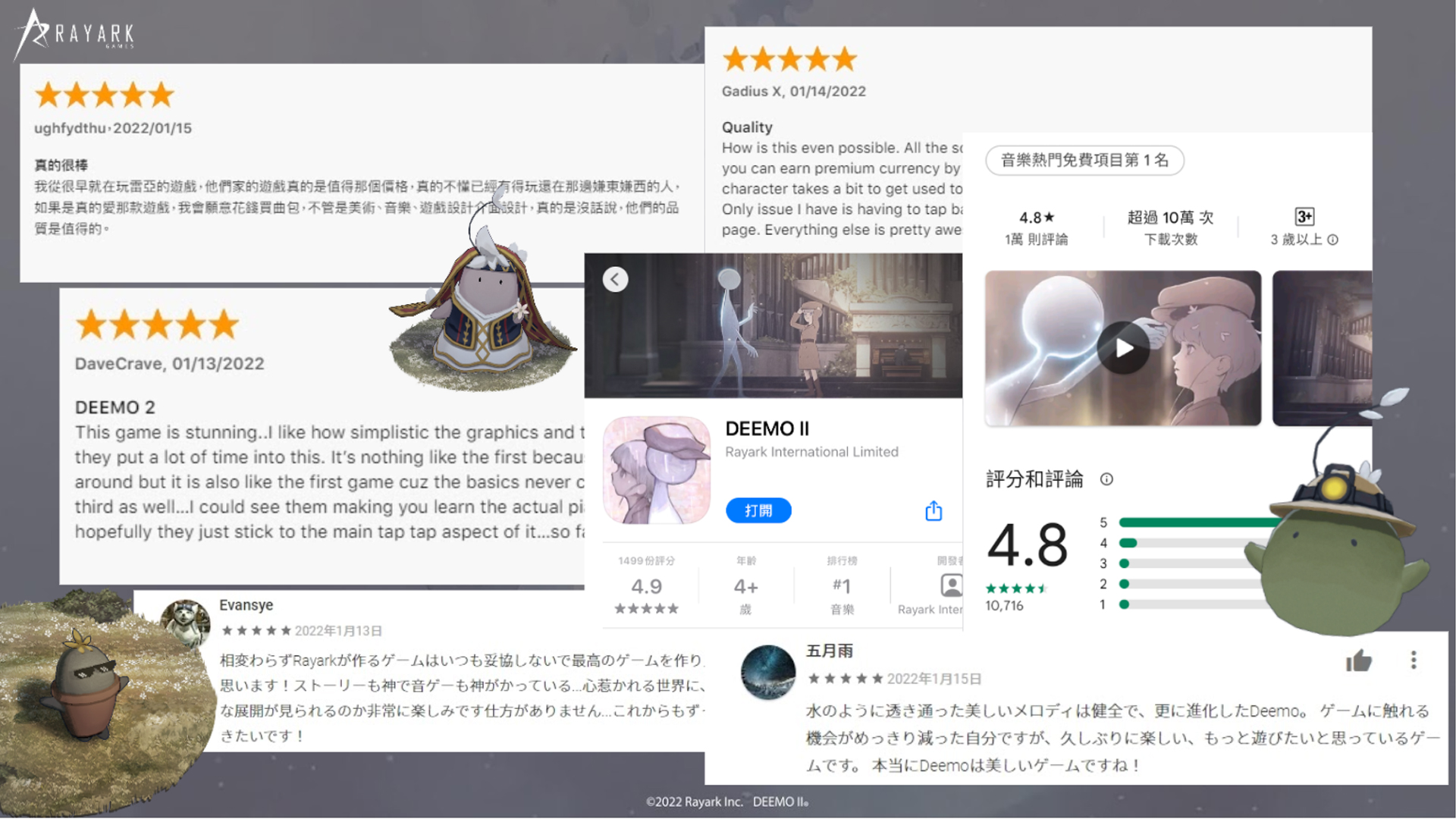 Judging from player data, it appears that the most difficult song in the game is "Fairy's Crown", while the average score for the first song encountered in DEEMO II, "Echo Over You…", is 97.13%. In addition to the Easter eggs alluding to other Rayark titles that many eagle-eyed fans have noticed already, Rayark promises many more to come in future updates!
A Spring Festival Event is Coming
 A Spring Festival-themed event is coming to DEEMO II, just in time for the Lunar New Year. From 1/23 (Sunday) to 2/06 (Sunday), Central Station will be decked out in red lanterns, firecrackers and spring couplets as players run around and collect red envelopes, helping station residents with holiday tasks along the way.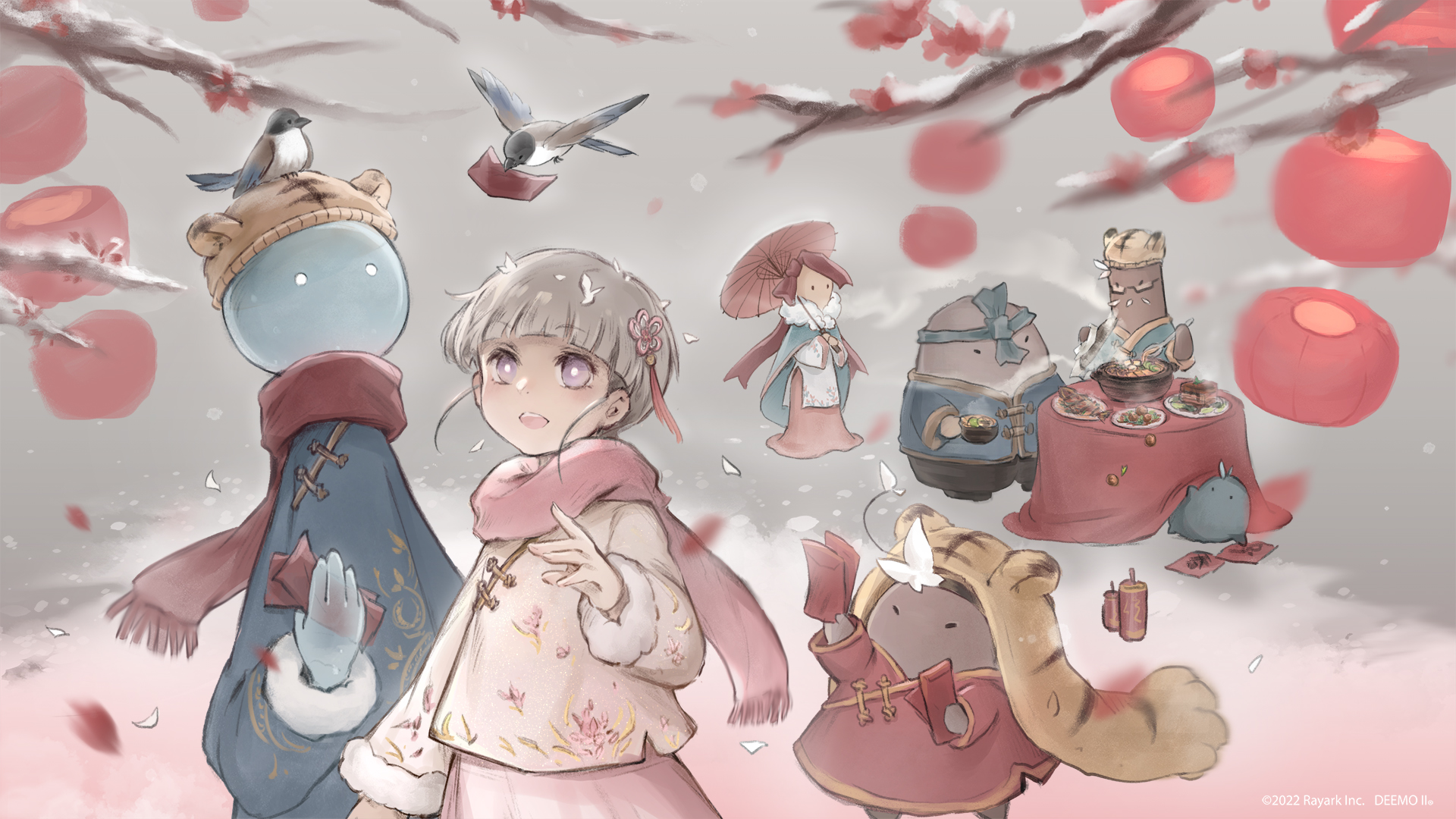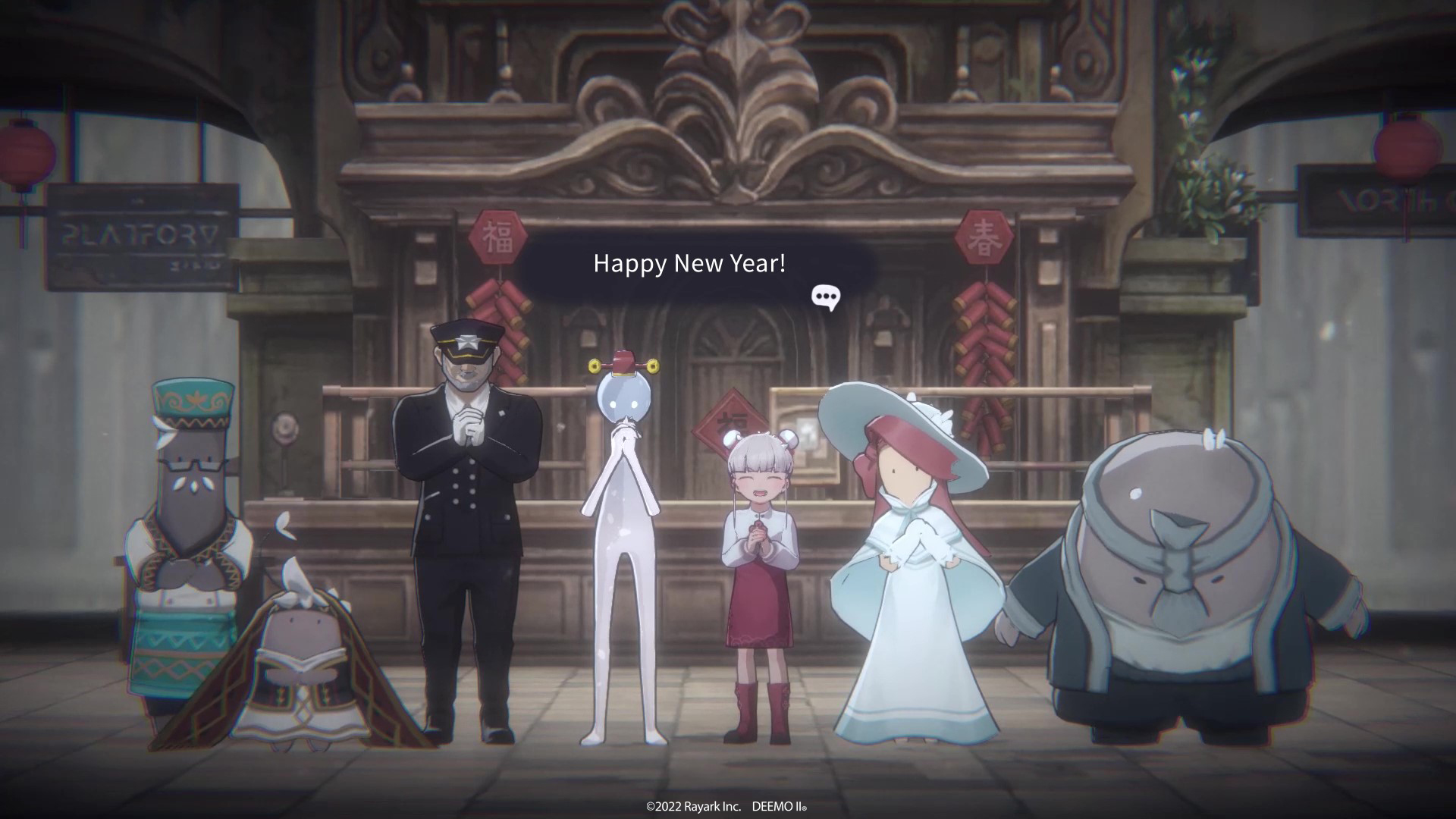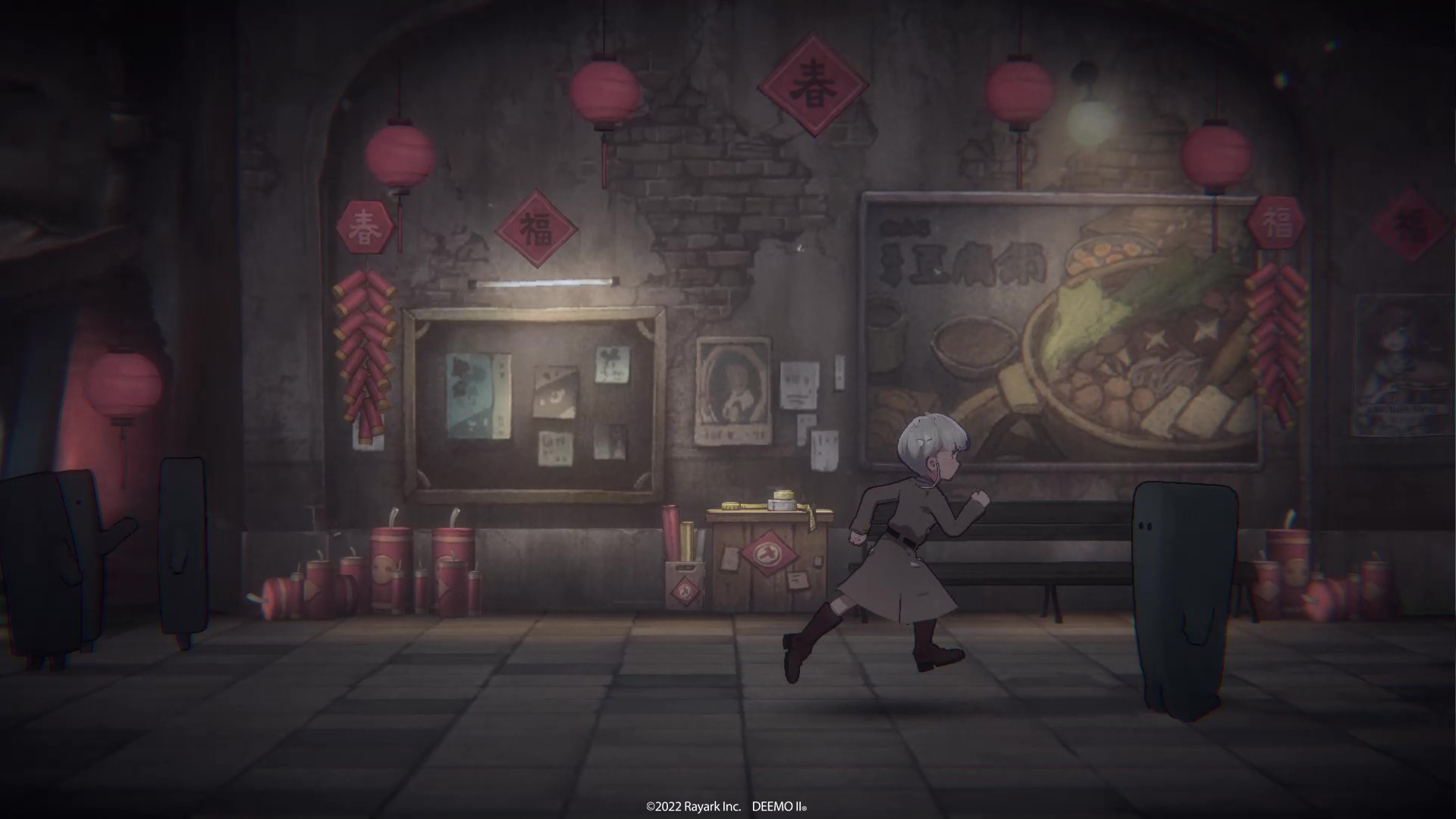 Red envelopes can be exchanged for rewards including new art, outfits and icons for Deemo and Echo.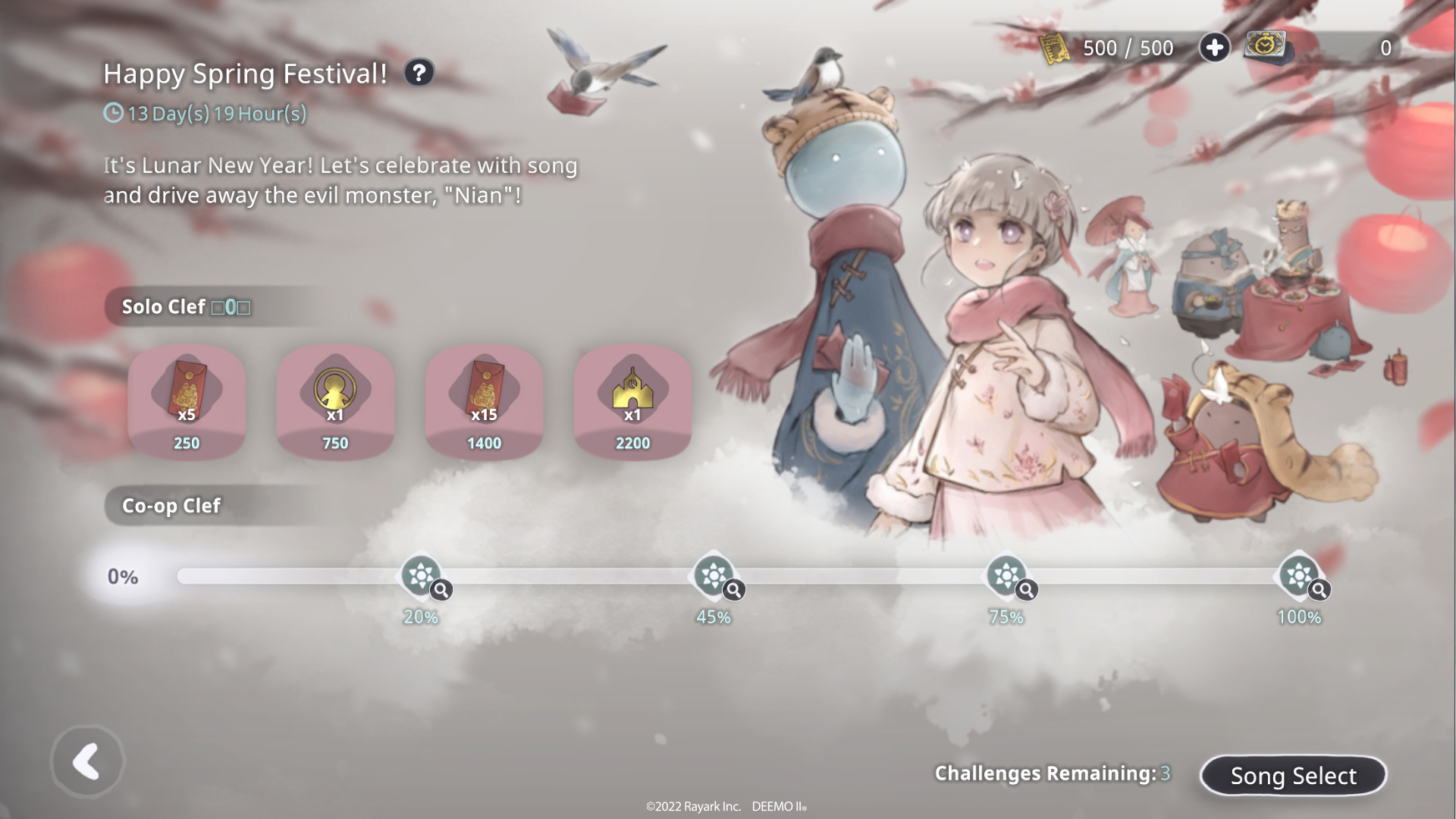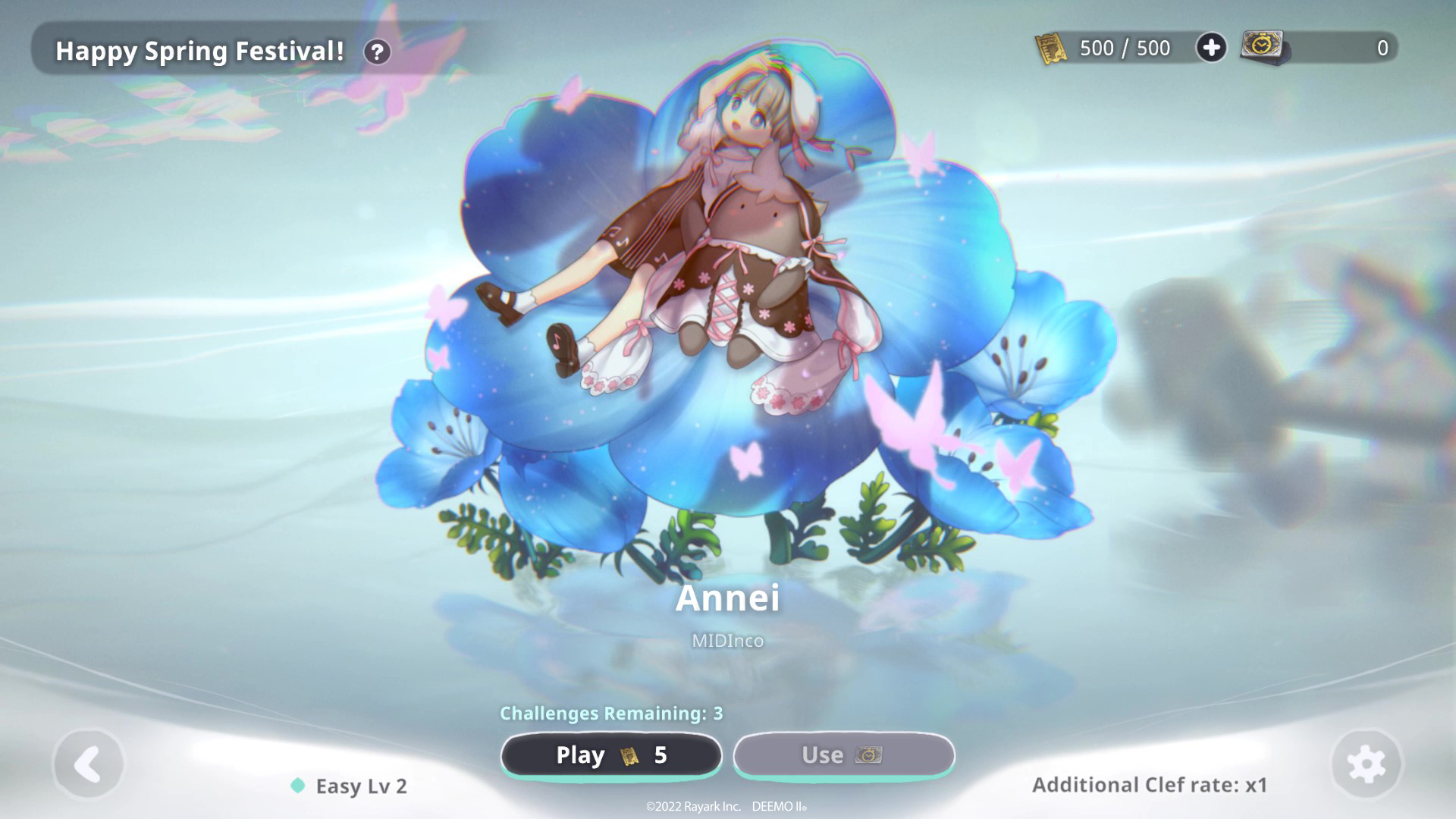 Further information of 《DEEMO II》…
– Click to download iOS Version
– Click to download Android Version
– DEEMO II Official Website
– DEEMO Official Facebook Page
– DEEMO Official Twitter